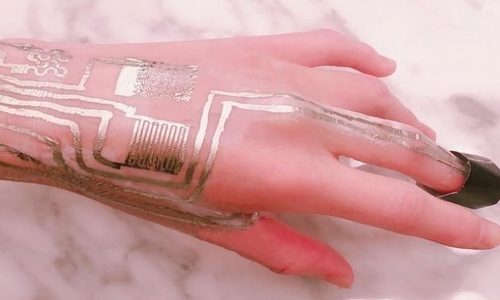 Scientists print sensors directly onto skin | BIG PLANET WATCH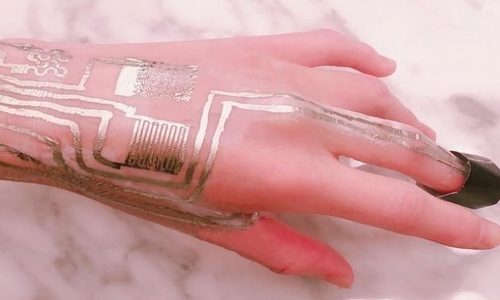 (UPI) Engineers have developed a way to print biometric sensors onto skin, like a non-permanent tattoo, without the use of heat.
In addition to being more comfortable and less intrusive than today's wearable devices, the technology — described Monday in the journal ACS Applied Materials and Interfaces — can also collect more precise biometric measurements.
"In this article, we report a simple yet universally applicable fabrication technique with the use of a novel sintering aid layer to enable direct printing for on-body sensors," first author Ling Zhang, researcher in the Harbin Institute of Technology in China, said in a news release.
Zhang and lead researcher Huanyu "Larry" Cheng, professor of engineering science and mechanics at Penn State University, previously fabricated flexible printed circuit boards for wearable devices. READ MORE

"But God demonstrates His own love toward us, in that while we were still sinners, Christ died for us." (Romans 5:8)
Leave a Comment
You must be logged in to post a comment.