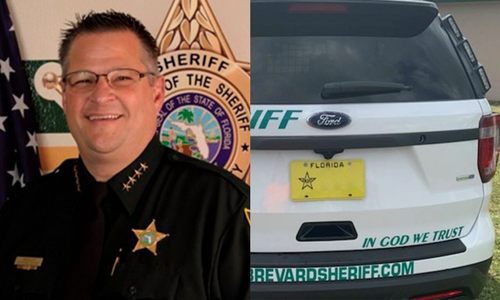 Sheriff defends 'In God We Trust' on patrol cars defying atheists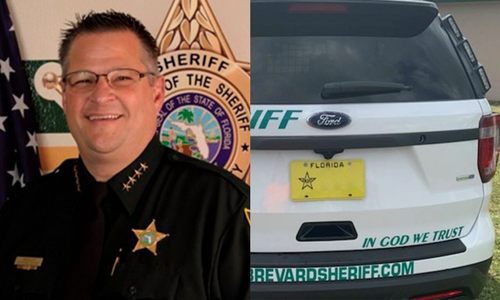 BREITBART – A sheriff of Brevard County, Florida, has refused to back down from the decision to place new decals on patrol cars that depict the phrase "In God We Trust" after an atheist group lodged a complaint.
"They have a better chance of me waking up thin tomorrow morning than they do of me taking that motto off our cars!" Sheriff Wayne Ivey told Fox News. "I personally believe that our country is at a tipping point, and if we, as strong patriotic Americans, don't stand for the principals of our great nation, we are going to lose the America we all know and love!"
Ivey was responding to the complaint by the Freedom From Religion Foundation (FFRF), which expressed its view in a letter that the new decal is "frightening and politically dubious."
According to Ivey's Facebook message to the community, the decals were suggested by an area military veteran.
"I can assure you that the proud men and women of our agency are forever unwavering in our support of the constitution and the principles of our amazing country," the sheriff said.
In the letter to Ivey, FFRF co-president Annie Laurie Gaylor urged that the decals containing the phrase "In God We Trust" be removed. READ MORE
Leave a Comment
You must be logged in to post a comment.