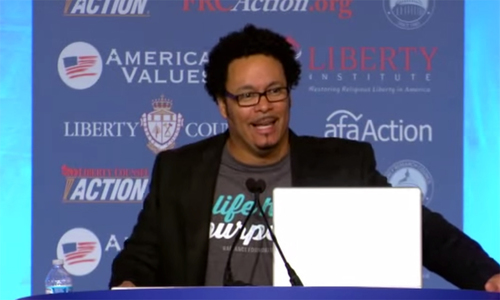 Snowflakes: Wheaton College students say black pro-life speaker made people of color 'feel unsafe'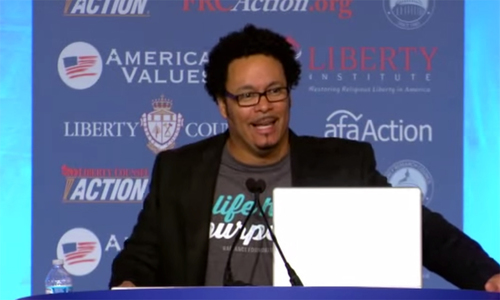 PJ MEDIA – On Thursday, black pro-life activist Ryan Bomberger shot back after the leadership of the Wheaton College student body condemned a speech he gave as threatening to people of color. In the speech, he decried the "black genocide" of abortion and criticized Black Lives Matter for teaming up with Planned Parenthood. About a week after the event, the student leaders sent an email to the entire student body, denouncing it.
"The speaker of this event, Ryan Bomberger, made several comments at the event that deeply troubled members of our community," the students wrote. "His comments, surrounding the topic of race, made many students, staff, and faculty of color feel unheard, underrepresented, and unsafe on our campus."
In his official response, Bomberger suggested this attack constituted slander and said he was considering legal action. He directly addressed the three authors of the email — Lauren Rowley, student body president; Tyler Waaler, student body vice president; and Sammie Shields, executive vice president of community diversity.
"I am a person of color, a clarifying fact which you conveniently left out of your letter of denouncement. I was primarily presenting a perspective of those who are never heard, always underrepresented, and are actually unsafe — the unborn," he declared.
Leave a Comment
You must be logged in to post a comment.