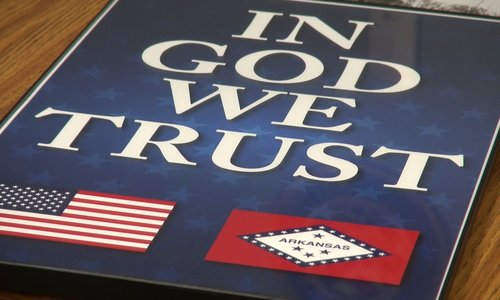 Some Arkansas schools will display 'In God we trust' posters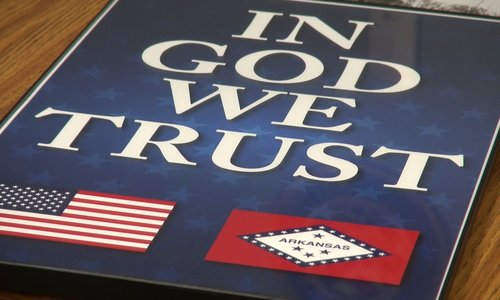 Hundreds of posters proclaiming the national motto "In God we trust" have been distributed and soon will be on display in some of Northwest Arkansas' public schools.
Act 911 of last year's legislative session requires the state's public schools to display durable posters featuring the motto, as well as the U.S. and Arkansas state flags, if the posters are donated. They may be displayed in each public elementary and secondary school classroom and library or any public building in Arkansas maintained or operated using state money.
State Rep. Jim Dotson, R-Bentonville, sponsored the bill that became Act 911. Only three lawmakers voted against it.
No public dollars pay for the posters, Dotson said. He appeared at the Bentonville School Board's Feb. 19 meeting to present framed copies of the posters to board members. He announced 891 framed posters were being donated to the Bentonville School District. ARKANSAS ONLINE
Leave a Comment
You must be logged in to post a comment.