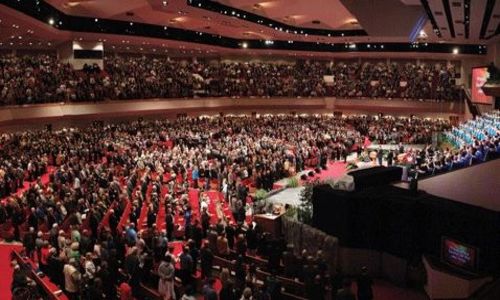 Southern Baptist megachurch in Jacksonville to downsize as less people show up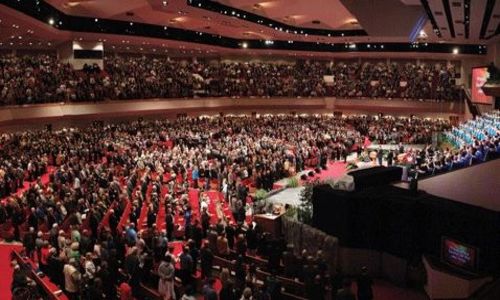 BAPTIST NEWS – First Baptist Church in Jacksonville, Florida, once one of America's most influential megachurches, determined Sept. 8 to downsize its downtown property footprint by 90 percent in a cost-cutting move the senior pastor described as necessary for the church's long-term survival.
Under the leadership of pastors and co-pastors Homer Lindsay Sr., Homer Lindsay Jr. and Jerry Vines, First Baptist Church earned the nickname Miracle of Downtown Jacksonville after buying up real estate left behind when department stores and smaller retailers started relocating into suburban malls in the 1970s.
Today the church covers 10 city blocks with buildings including a sanctuary built to seat nearly 10,000 people that was dedicated in 1993.
Heath Lambert, named last year as sole senior pastor of First Baptist, said once a blessing, the congregation's central location has become a curse as the city continues to expand farther away from its urban core. READ MORE
Leave a Comment
You must be logged in to post a comment.