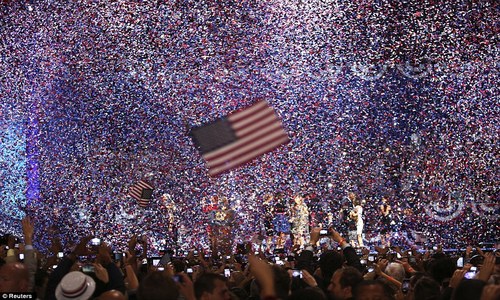 4WCA – STEVE McCONKEY STANDING UP MILESTONES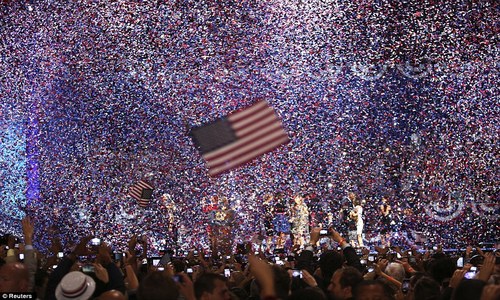 STANDS BY 4 WINDS CHRISTIAN ATHLETICS AND STEVE McCONKEY ON VARIOUS EVENTS, RESULTING IN WORLDWIDE RADIO INTERVIEWS AND GLOBAL ARTICLES. MANY ARE NOT HERE AS THERE ARE TOO MANY, BUT WE TRIED TO GET A GOOD CROSS SECTION. THANKS FOR YOUR PRAYERS!
2003
Steve McConkey was the only person publicly standing against the International Olympic Committee's decision to allow transgenders in the Olympics. Those athletes were required to have sex surgery and two years of hormone therapy.
2007
(1) In 2007, a Chinese pastor received Christian testimonies of Olympic track and field athletes that were collected by 4 Winds Christian Athletics. He distributed them to 45,000 sources who took them to 110 million underground Christians.
(2) In November, there were reports that Bibles would not be allowed in the Olympic Village during the 2008 Olympics in Beijing. Senator Lindsey Graham and McConkey protested this through a worldwide Associated Press article. Chinese officials said there would be no problem with Bibles at the Olympics.
2008
(1) In April, the Eugene Register Guard printed McConkey's letter addressing a boycott of the 2008 Olympics in Beijing. Some athletes were discussing a potential boycott to protest China's persecution of various groups. McConkey said athletes should not boycott. The Olympic Trials were held in Eugene, Oregon, home of the Register Guard.
(2) Through 2007 and the 2008 Olympics, 4 Winds Christian Athletics had various worldwide articles. The Associated Press, Reuters, and other news outlets detailed the work of 4WCA before, during, and after the 2008 Olympics in Beijing.
(3) During the 2008 Olympics, four of the athletes whose testimonies were distributed in the underground church won five medals (3 silvers, 2 golds). The athletes testified about their Christian faith after they won their medals.
2009
(1) At the February Obama inauguration, Pete Seeger and Bruce Springsteen sang the song "This Land is Your Land" by Communist Woody Guthrie. They inserted previously removed verses that spoke against private property rights. Also, verses alluding to workers in relief lines, not being helped by capitalism or churches.
(2) After winning the 800 meters at the World Championships in August, it was discovered that the South African winner Caster Semenya was an intersex athlete. Years before, McConkey warned that an athlete from a third world country would challenge the system. Semenya had a high testosterone level and was superior to the women athletes.
(3) In December, McConkey uncovered that the top atheist organization in the United States was connected to the abortion industry. In 1976, Freedom From Religion started because they were upset when Christians testified against abortion at the Wisconsin State Capitol. The leaders were already involved in the Women's Medical Fund, providing abortions since 1972, and Zero Population Growth, believing overpopulation was a major problem. WMF has financed over 20,000 abortions in Wisconsin. FFR is located in Madison, Wisconsin alongside 4 Winds Christian Athletics.
2011
During the battle between Governor Walker and the Wisconsin unions, McConkey suggested a day of prayer through the Wisconsin Family Council and it was done. In March, McConkey went worldwide outlining Walker's faith and exposed the attacks that the Freedom From Religion atheists were lodging against him.
2013
(1) In October, McConkey stood against the USA Olympic Committee for adding homosexuality to its anti-discrimination policy. He believed that in the future, Christians would be labeled bigots and silenced if they believe homosexuality is a sin.
(2) In December, McConkey outlined Nike's support of Planned Parenthood and the radical LGBT movement. According to 2nd Vote, Nike is a corporate sponsor of the Human Rights Campaign and received a score of 100 on HRC's Corporate Equality Index. They supported same-sex marriage by signing an amicus brief asking the Supreme Court to overturn state marriage laws. Nike is listed as a company that matches gifts to Planned Parenthood and contributes to the Population Council, which promotes abortion worldwide as a way to reduce poverty in densely populated countries around the world. They match gifts to the Susan G. Komen NYC and MN chapters, which fund Planned Parenthood.
2014
(1) In March, the Wisconsin State Journal did a story on McConkey's stand against the International Olympic Committee's LGBT agenda. The paper tried to do a balanced story, however, a few weeks later they did a follow-up story using a Unitarian pastor to discredit McConkey as being an outlier. The Wisconsin State Journal is the second largest paper in Wisconsin.
(2) In August, McConkey exposed the You Can Play Project, a program geared for major universities and professional teams. The group says its aim is to remove homophobia in sports, as they try to get universities to do videos addressing LGBT issues in sports. The videos are used as propaganda to introduce athletes and coaches to homosexuality. Also, they get endorsements from professional athletes, coaches, and staff.
(3) In December, McConkey uncovered that high schools throughout the United States are opening their doors to transgender athletes. For example, in Minnesota eighteen of twenty Minnesota State High School League officials voted to allow transgenders on high school teams. In northern Minnesota, a transgender upset girls and parents after doing naked dances in the locker room after basketball practice.
(4) In December, the International Olympic Committee passed Principle 6 that says there should be no discrimination "of any kind, such as race, color, sex, sexual orientation, language, religion, political or other opinion, national or social origin, property, birth or other status." McConkey went worldwide saying that Christians would be labeled as bigots and would be discriminated against if they believe homosexuality is a sin. The IOC's decision followed the USA Olympic Committee's decision in 2013.
(5) In December, McConkey addressed the International Olympic Committee for allowing their events to be in places that persecute Christians, while saying LGBT athletes should not be discriminated against. For example, China hosted the 2008 Olympics where Christians are persecuted. In 2019, Qatar will host the World Track and Field Championships where Christians are put to death after converting from Islam.
2015
(1) McConkey sat with a small group of people, including Bruce Jenner and his wife, at the 1976 Drake Relays where he set a stadium record. After that event, Jenner went on to win the decathlon gold and set a world record at the 1976 Olympics in Montreal. In February, McConkey addressed Jenner's transgender transition and was concerned that he would use it to influence vulnerable kids. The problem is the potential damage done to children having surgery and hormone therapy.
(2) In March, McConkey addressed Planet Fitness canceling a Michigan woman's membership because she was concerned that a transgender was using the women's locker room. The woman was notified that she was no longer welcome after calling the transgender a man as she lodged a complaint.
(3) During March Madness in basketball, McConkey stood against the Freedom From Religion atheists who complained that top basketball teams had Christian activities. Louisville, Wichita State, Maryland, Oklahoma, Kansas, and Virginia were targeted for having chaplains.
(4) In August before the university football season, the Freedom From Religion atheists accused twenty-five universities for having Christian activity on their football teams. The teams were among the top in the United States. McConkey went worldwide uncovering the goals of the atheists.
2016
(1) In January, after trying to sue twenty-five football teams, the Freedom From Religion atheists gave up on their efforts. They could not find one athlete to help them sue the universities. FFR targeted teams such as Clemson.
(2) In January, the International Olympic Committee decided that transgender athletes would no longer be required to have surgery, but would have to take hormone therapy for a year. Transgenders would be required to keep their testosterone levels under ten nanomoles. McConkey addressed this and said all transgender athletes should be stopped from being in the Olympics.
(3) In March, McConkey addressed the problems that face Christian universities. During the last few years, fifty-nine religious-based universities requested waivers so they would not have to implement the new 2014 Title IX policies which allows transgenders to compete. A coalition of LGBT activists sent a letter to the NCAA demanding that they stop protecting Christian universities from the new Title IX policies. In 1972, Title IX was passed to create gender equity in university sports, not to protect transgenders.
(4) In August, McConkey addressed the LGBT agenda at the 2016 Olympics in Rio. Nike had an ad featuring transgender Chris Mosier, a duathlete who was not in the Olympics. NBC used cross dresser Johnny Weir as a commentator. McConkey noted that Apple CEO Tim Cook, a homosexual, was recently selected to serve as lead independent director of Nike. Also, the Nike Foundation has given to organizations that support abortion, such as Planned Parenthood.
(5) In September, McConkey revealed that during the ceremony to honor the 2016 Olympians, President Obama honored John Carlos and Tommie Smith. These two athletes gave the Black Power salute during the 1968 Olympics. While honoring the two athletes at the White House, President Obama gave the Black Power Salute.
2017
In April, 4 Winds Christian Athletics published a letter asking the International Olympic Committee to reverse their transgender and intersex policies, expanding McConkey's stand in 2003. At the 2016 Olympics, Caster Semenya and two other intersex athletes won all the medals in the women's 800 meters. The women who lost were devastated. Before that event, McConkey tried to sue the IOC for allowing the intersex athletes in the Olympics without testosterone tests. Volunteer Wisconsin lawyers said McConkey did not have a case because he did not have a vested interest in the event.
2018
(1) In February during the Winter Olympics, McConkey addressed skater Adam Rippon and skier Gus Kenworthy for promoting homosexuality. They are the first openly gay Winter Olympians. Olympic athletes are encouraged to support the LGBT agenda through Principle 6. If Christian athletes say homosexuality is a sin, they could face consequences. In the past, the press tried to destroy a prominent gold medalist for saying homosexuality was wrong. The media said that person should lose their Olympic Ambassadorship.
(2) In April, major marathons said they support transgenders in their events. The Boston, Chicago, New York, Los Angeles, and London marathons said they will allow transgenders to compete without hormone therapy. McConkey believes there will be problems if a transgender wins one of those events.
(3) After years of standing up by McConkey, the International Olympic Committee will clamp down on transgenders and intersex athletes. The IOC will lower testosterone levels for women to five nanomoles, down from ten. This will make it tougher for transgender and intersex athletes to compete. McConkey worked hard through the years, being the lone Christian voice who publicly exposed the problems.
(4) In June, Major League Baseball teams hosted LGBT Pride Night. Gay people were shown on kiss cams and massive rainbow flags were displayed. Rainbow-themed baseball merchandise was for sale. Homosexuals and transgenders threw out the first pitches before games, as young kids were exposed to the sin of homosexuality.
(5) In June, the Minnesota Vikings hosted a special summit focused on LGBTQ inclusion in sports. The first-ever NFL event brought together athletes, coaches, team executives, and the media. They shared ideas through a series of panel discussions, interviews, and testimonials from LGBTQ athletes. McConkey opposed this.
(6) In August, CrossFit Games announced from Madison, Wisconsin that they would allow transgenders to compete. Started in the summer of 2007, athletes compete in events they learn about hours or days beforehand, consisting mostly of aerobic, weightlifting, and gymnastic events. Other events include surprises not in previous programs.
Leave a Comment
You must be logged in to post a comment.