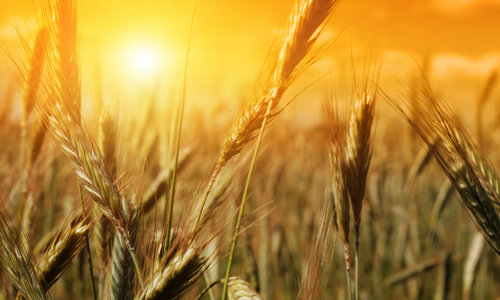 STEVE AND LIZ McCONKEY APPROACH 37 YEARS IN ATHLETIC MINISTRY
Steve and Liz McConkey started in world-class track and field ministries in the fall of 1981. Steve started out as the head coach for Athletes in Action Track and Field in Eugene, Oregon.
From 1982 through 1992, Steve was a USA National Club Coach. The teams he operated were Athletes in Action (Eugene, Oregon), Lay Witnesses for Christ (Dallas-Ft. Worth), and 4 Winds Christian Athletics (Minneapolis-St. Paul, founded in 1988 by Steve and Liz). Athletes were ranked eighty times.
Before becoming the head coach of Athletes in Action, Steve was a graduate assistant at Western Kentucky University during the 1980-81 school year while getting his Master's degree. WKU placed first at the Ohio Valley Conference Cross Country Championships with a perfect 15 points and was sixth at the NCAA Division 1 Championships. WKU track and field was first indoors at the OVC Championships and third outdoors.
After the 1992 Olympic Trials in New Orleans, Steve gave up his job as a USA National Club Coach. Steve and Liz then ministered to world-class track and field athletes on all teams, plus gave advice to athletes.
In 2014, 4 Winds Christian Athletics started standing up for all Christian athletes. Since 2005, the ministry has been located near the University of Wisconsin football stadium in Madison. Steve has been on worldwide radio two times per month for three years. Most of the time, covering 250 stations in 35 states, then worldwide.
In June, they ministered at the USA Track and Field Championships in Des Moines, Iowa. Also, they will minister at the 2019 Championships which will return to Des Moines. Steve's first exposure to world-class track and field was at the 1967 and 1968 Drake Relays in Des Moines while attending Dunlap Elementary. He moved to the Dairyland, Wisconsin area after the sixth grade.
Steve ran distances at Webster High School (WI), where he was third in a tough Upper St. Croix Valley Conference in cross country in 1973. He started out running at the University of Wisconsin-Superior and transferred to powerhouse Minnesota State University, Mankato. Steve has ran over 66,000 miles since the fall of 1971.
Steve is a 1974 graduate of Webster High School (WI), Minnesota State University, Mankato, and Western Kentucky University where he received a Master of Science-Public Health degree in 1981.
Liz is a 1977 graduate of Mankato West High School (MN) and the University of Wisconsin-Superior with a degree in Teachers Education.
Steve and Liz have three married children who earned five university degrees. They have eight grandchildren.
Leave a Comment
You must be logged in to post a comment.