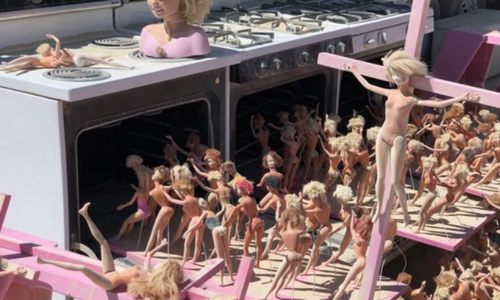 'Barbie Death Camp' exhibit at Burning Man features dolls led into ovens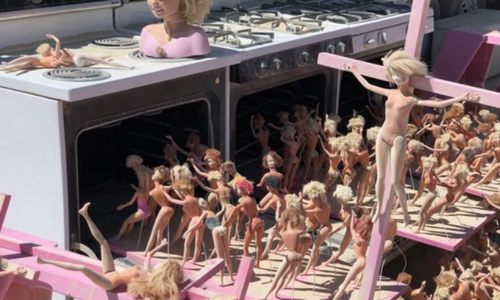 NY POST – An art exhibit at a festival in Nevada has sparked outrage for featuring hundreds of naked Barbie dolls being led into ovens in a simulated death camp, according to reports.
The shocking "Barbie Death Camp and Wine Bistro" exhibit at the Burning Man festival is the brainchild of Jewish artist James Jacoby, 65, according to J. The Jewish News of Northern California.
"We certainly don't want to trigger anybody," Jacoby told the news outlet, adding that he's staged the same camp at the event for the past 20 years.
"But Burning Man is not a safe space. It's not Yale University. You don't get to run and hide from something you don't like. There's 1,100 theme camps. If you don't like ours, go to another one," he added.
The tone-deaf artist, a retired financial manager who goes by the name "Doc Pyro," said he started the macabre show with the help of a wine merchant pal who was in the Jewish fraternity ZBT at UC Santa Barbara. READ MORE
Leave a Comment
You must be logged in to post a comment.