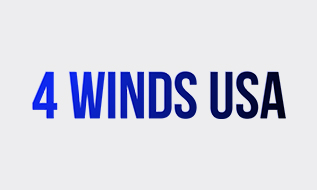 By Paul Bawden
In light of all the negative happenings in our world, the word, thanksgiving, seems to be out of place.
For it's easy in the midst of the negative to blame God, if there is a God, and then ask, if there is a God, "Why give thanks to Him? Look at the mess our world is in!" And if you are personally going through difficulties and challenges, giving thanks may be far from your mind.
Regardless of what's happening in our world and in our lives personally, it is the Thanksgiving season in the United States. In fact, Thanksgiving Day, should be a time to stop in the midst of what we are going through individually or what is happening in our world, and take time to count our blessings regardless of our situation and give thanks. Why so?
To not give thanks means that a person is really sufficient in and of himself, and is the master of his own destiny. That is really short-sighted thinking, for each of us is here today and gone tomorrow. None of us is God no matter how hard a person may try to defend such thinking for it is based solely on man's limited time reason.
The other side of the coin opens up the unlimited reality that there is an eternal God who is our Creator and Redeemer through Jesus Christ's death, burial, and bodily resurrection. As our Creator and Redeemer, the biblical God is the Source of one's blessings, the Supplier of one's blessings, the Sovereign in giving those blessings, the Sustainer of one's life, and ultimately He is the Savior of all who will put their faith in Him for forgiveness and eternal life. I trust you have made that decision to accept Jesus as your personal Savior.
In fact, it is only through an individual's belief in the Savior, Jesus Christ, that a person can truly give thanks to the biblical God for all that He provides. That's why the Bible says in Romans 1:21, "But even though they knew God, they did not honor Him as God or give thanks, but they became futile in their speculations and their foolish heart was darkened."
This verse is telling us that one of the first evidences of a person's rejection of the biblical God, yes, a nation's rejection of Him, is an ungrateful attitude. When God's innumerable blessings are taken for granted, "Thanksgiving Day" has no meaning, for it is only "turkey day" if that.
But for the believer in Jesus Christ, the word, thanksgiving, means that because God is Sovereign, he can give thanks to God for spiritual and material blessings, family and friends, etc., for he knows that God is in control regardless of what is happening in his life and the world. Such is a freeing experience as the believer can rely on God's loving sovereignty, which provides him the opportunity to have a daily attitude of gratitude of giving thanks in everything.
Take time to count your blessings during this Thanksgiving season, and every day. It will surprise you what God has done. Give Him thanks, for He alone is worthy!!
Leave a Comment
You must be logged in to post a comment.