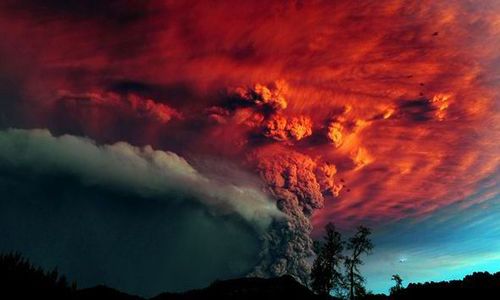 The church in regards to the tribulation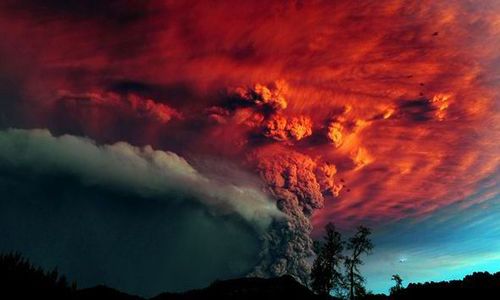 By Merrill Olson
There are many people today among believers, from all walks of life, who believe strongly that the redeemed church of Jesus Christ will go through the Tribulation Period. This is called Posttribulationism.
Therefore, while the church is on the earth during that time, it will experience suffering and trial but not the wrath of God that is reserved only for unbelievers. Because there is no separate resurrection of church-age saints and Old Testament believers, they are all resurrected at the same time. This takes place at the second advent of Christ and immediately prior to the establishment of His millennial kingdom reign on this earth.
All of this means then that the church includes the saved of all ages, including the Old Testament. As a result, all believers will not experience the Rapture (1 Thess. 4:15-17) before the Tribulation. Instead, all those living on this earth at that time will go through this terrible and evil seven year period that is prophesied in God's Word.
Nevertheless, is it biblical to say that the church will go through the Tribulation Period? No! Is the church part of the Old Testament times? No! It did not exist at that time. We know this from Matthew 16:18 when Jesus said, "I will build My church." This is in the future tense. Therefore, His church did not yet exist when He spoke those words.
If anyone searches carefully in the Old Testament to any reference to the church, the endeavor will be in vain. It cannot be found! The church is not a continuation of Old Testament Israel. The Holy Spirit inaugurated the church on the day of Pentecost (Acts 2:1-12; 1 Corinthians 12:13). It was a "mystery" not revealed in past generations, but it is of the New Testament era. The "mystery" was the uniting of both Jews and Gentiles into one spiritual body through saving faith in the Lord Jesus (Ephesians 3:3-5, 9) Every single believer is spiritually baptized into the body of Christ (2 Corinthians 12:13).
When will the church age end? It will end when all redeemed believers, Christ's church, are bodily changed into resurrection bodies when they are raptured from this earth to meet the Lord in the air (1 Thessalonians 4:13-17;1 Corinthians 15:51-53). Even though there will be multitudes saved during the Tribulation Period (Revelation 7:9-17), they are not part of the redeemed church, even though they are in heaven with Christ.
Therefore, will the Lord's church, His present redeemed, go through the Tribulation Period? Once again, No! Posttribulation believers use Revelation 3:10 when Jesus spoke to the church at Philadelphia: "I also will keep you from the hour of trial which shall come upon the whole world." They say, "Believers will be kept through." That would be right if Jesus used the Greek word "dia" meaning "through." But instead He used "ek" meaning "out of" or "from." Therefore, all believers, Christ's church, will be raptured before the Tribulation because they will be kept "out of" or "from" it.
Praise God! For we "wait for His Son from heaven whom He raised from the dead, even Jesus who delivers us from the wrath to come" (1Thessalonians 1:10).
Merrill Olson served as a senior pastor for thirty-four years. He received a B.S. from Minnesota State University-Mankato, an M. Div. from Bethel Theological Seminary, and a D. Min. from Columbia Evangelical Seminary. He is currently involved as an interim pastor along with a teaching and writing ministry. His emphasis is on apologetics and training believers to defend their faith in Christ from God's Word. He is well versed in Bible prophecy as it pertains to end times. He is a gifted speaker with the conviction that only by the Word of God can people experience inward transformation by the Holy Spirit. He has been married to his wife, Jan, for many years and resides in Minnesota.
Leave a Comment
You must be logged in to post a comment.