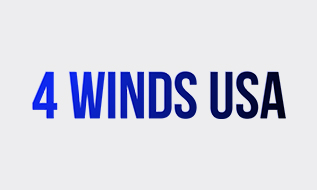 The Coming of the One World Religion
By Merrill Olson
Biblical prophecy predicts that the Church in the end times will be characterized by apostasy. This, however, is a strong and negative note to begin with. Yet, prophetic Scripture does not soften the warnings regarding the apostate Church. On the other hand, it gives encouragement to those who are born again believers in Christ, who truly belong to the true Church, the Redeemed Church (1 Peter 1:3-9). This includes multitudes from every race and nation who have saving faith in Jesus (Eph. 1:7).
Now in order to understand the apostate Church, we need to first understand the word "apostasy." Apostasy has to do with a falling away. This is a departure, a revolt, an abandoning from a previously held position. It is a rebellion. Therefore, within the professing church there will be a departure from the truths of the Word of God.
The Bible says that the Antichrist is not going to be revealed "unless the falling away [apostasy] comes first" (2 Thess. 2:3). What is interesting about the Church today in general is that the essential beliefs, which became the power of the Church, are under assault from within. The apostle Paul describes it: "For the time will come when they [professing believers] will not endure sound doctrine, but according to their own desires, because they have itching ears, they will heap up for themselves teachers; and they will turn their ears away from the truth, and be turned aside to fables" (2 Tim. 4:3-4).
Paul also expresses in graphic detail the actions of people "in the last days" that he depicts as "perilous times" (2 Tim. 3:1-4). He then adds the basic reason for their rebellion which is simply "having a form of godliness but denying its power" (v. 5). People will not lack in religion, but will be void of the transforming power that comes only through a saving relationship with Jesus Christ.
We see the evidence of the apostate Church in our world today. There are many church leaders who deny the Bible as the inerrant Word of God, the virgin birth, the miracles of Jesus including His bodily resurrection, and the Second Coming. There are those who teach that Paul and Timothy were homosexual lovers. They even go further into apostasy by teaching that it is not necessary to be "born again" (John 3:3). Neither is Jesus the only way to God (John 14:6). He is only one of many. Another characteristic is the growing acceptance of homosexual and lesbian pastors by denominations that have turned their backs on the Word of God.
Nevertheless, after the Redeemed Church is taken to heaven in the Rapture (John 14:2-3; 1 Thess. 4:13-17), the apostate Church will emerge into the One World Religion. This will be the amalgamation of the world's pagan religions, including Protestants and the Catholic Church. The Bible describes it as the "Great Harlot" that is "full of abominations" (Rev. 17:1-6). The Antichrist will accept her for a time and then destroy her (v. 16). As a one world government occurs, a one world religion will be for a time.
However, we who are saved are to be people who are looking for the "appearing of our great God and Savior Jesus Christ" (Titus 2:13). That, too, will happen! Rejoice!
Merrill Olson served as a senior pastor for thirty-four years. He received a B.S. from Minnesota State University-Mankato, an M. Div. from Bethel Theological Seminary, and a D. Min. from Columbia Evangelical Seminary. He is currently involved as an interim pastor along with a teaching and writing ministry. His emphasis is on apologetics and training believers to defend their faith in Christ from God's Word. He is well versed in Bible prophecy as it pertains to end times. He is a gifted speaker with the conviction that only by the Word of God can people experience inward transformation by the Holy Spirit. He has been married to his wife, Jan, for many years and resides in Minnesota.
Leave a Comment
You must be logged in to post a comment.