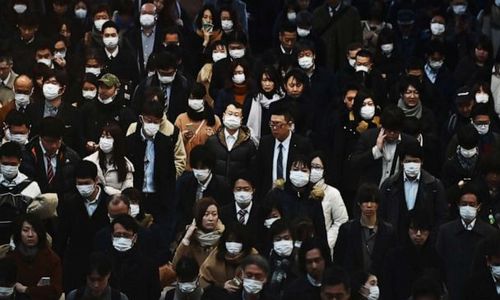 The coronavirus and Scripture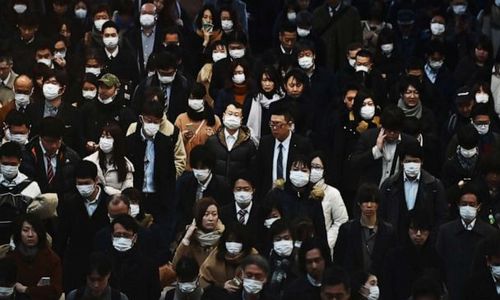 By Merrill Olson
The coronavirus is affecting the whole world! It happened all of a sudden and is spreading. Urgent efforts are being made for a vaccine to combat its ramifications on countries and human lives. Its source is still unknown but known by God.
However, as one searches the Scriptures, a person finds answers to certain types of questions. This leads us to what Jesus said in Luke 21:11 when He spoke of a time when "There will be great earthquakes in various places, and famines and pestilences [plagues]; and there will be fearful sights and great signs from heaven" (Luke 21:11). We know that these events do not fit into Jesus' day or the fall of Jerusalem in 70 AD. Instead, these "fear sights and great signs from heaven" refers to the Great Tribulation period that precedes the Lord's return to this earth.
Yet, regarding "famines and plagues," they have had their part throughout human history. Various diseases such as the measles, influenza, measles, typhus, have struck repeatedly. History bears record of them. In fact, the bubonic plague, known as the Black Death, has struck many parts of the world over the centuries and has killed millions of people. Countries, cities, people and families have been devastated by its destruction. In recent years, we have experienced such things as SARS, bird flu, and AIDS. SARS was a real scare just like coronavirus.
But, where do we put God sovereign control? Where does it fit in? It is not too hard to answer when we first begin in the Old Testament. As we search it, we find that God's judgment is connected with pestilences. Such as: "When they fast, I will not hear their cry; and when they offer burnt offerings and grain offering, I will not accept them. But I will consume them by the sword, by the famine, and by pestilence" (Jer. 14:12). "He made a path for His anger; He did not spare their soul from death, But gave their life over to the plague" (Psalm 78:50).
One of the truths we learn from God's Word is that God seeks people to turn to Him and repent. He allows devastation in judgment. Tragically, many people do not heed the warning. How many times on the news have you heard, since the coronavirus began, that God is speaking and we need to wake up? It's not there! People are more concerned about a cure than their eternal souls. Many have died already. And any that died without Christ have lost their eternal souls and will spend an eternity in hell.
Therefore, we need to heed the words of Jesus regarding the innocent people killed by Pilate and those who lost their lives with the tower in Siloam (Luke 13:1-4). Jesus' concern was for those till living and said to them that "unless you repent you will all likewise perish." Consequently, people need to settle where they will spend eternity before they face the divine judge and it is too late!
But, the only way they can settle it is by putting their faith and trust in Jesus Christ. The Bible says, "For whoever calls upon the name of the LORD shall be saved" (Romans 10:13). Outside of Him, there is no eternal salvation (John 14:6).
Merrill Olson served as a senior pastor for thirty-four years. He received a B.S. from Minnesota State University-Mankato, an M. Div. from Bethel Theological Seminary, and a D. Min. from Columbia Evangelical Seminary. He is currently involved as an interim pastor along with a teaching and writing ministry. His emphasis is on apologetics and training believers to defend their faith in Christ from God's Word. He is well versed in Bible prophecy as it pertains to end times. He is a gifted speaker with the conviction that only by the Word of God can people experience inward transformation by the Holy Spirit. He and his wife, Jan, reside in Minnesota and have two daughters and four delightful grandchildren.

Leave a Comment
You must be logged in to post a comment.