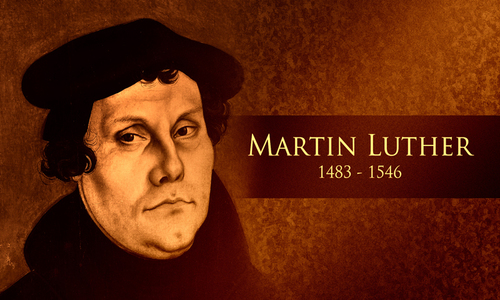 The day that changed church history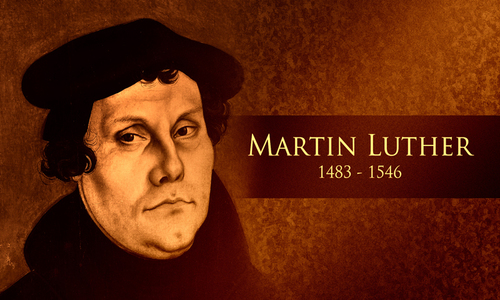 By Paul Bawden
As the month of October winds down, I believe it's always well for us to stop and remember a day that changed the course of church history. I'm referring to Reformation Day, October 31, 1517, which is commemorated this year on Sunday, October 27, called Reformation Sunday.
Reformation Sunday takes its name from the action of Martin Luther on October 31, 1517. On that day, Martin Luther posted 95 theses on the Castle Church door in Wittenberg, Germany in protest to the action of the organized church, which thought that paying money could bring one salvation. Reading and studying the book of Romans, particularly 1:17, Luther came to realize that salvation is only by grace through faith, not on any of his works, but through faith in Jesus Christ and Him alone. His action, along with others, such as Wycliffe, Haus, Zwingli, Tyndale, and Calvin, brought about what is called the Great Protestant Reformation. God raised up these men to cause people to return to the Bible's validity and what the Bible actually taught.
These three areas were brought to the forefront in the Reformation.
• Sola (Only) Scripture (Bible) – The Old and New Testaments were written by men of God, superintended by the Holy Spirit, leaving in tact their personalities and writing styles, while recording accurate history and doctrine that is totally authoritative and reliable for faith and practice, whether past, present, or future.
• Sola (Only) Grace – A true experience with the biblical God was not based upon one's own merit, which was polluted by one's own selfishness and sin, but rather, God in His love for mankind demonstrated His great love and mercy by providing His unmerited favor, His grace in Jesus Christ, who won redemption for all – really common grace.
• Sola (Only) Faith – In order to have an eternal experience with the biblical God, the person must by faith believe that Jesus Christ died on the cross to pay his penalty for his sin, was buried, and rose again on the third day to provide him His forgiveness and eternal life. This is efficacious grace for the believer in Jesus Christ.
The Protestant Reformation takes us back to the Bible, which is the eternal foundation (Psalm 119:89) for teaching, grace, faith, a godly lifestyle, and hope – yes, for each of us today to have a personal relationship with God through faith in Jesus Christ, and to be able in His power to live for Him in the light of His any moment return.
The believer in Christ, though, needs to be alert to what may be happening in one's church and biblical Christianity in general. For the creation account in Genesis may not be taken as historically accurate, grace may be mixed with law, faith made to be easy believism, marriage not between a man and woman, along with one's identity not being male or female. Regardless, the Bible stands like a Rock undaunted amidst the tests of time, the assaults and criticisms of men, along with his misinterpretations and twisting of the text. The Bible is the eternal Word of God, contemporary for all time (I Pet.1:24-25).
I trust that you know Jesus as your personal Savior (Romans 10:9-13), and that in the power of the indwelling Holy Spirit, you base your life on the unchanging and eternal Word of God, while the fruit of the Holy Spirit is evident in your life (Galatians 5:22-23). Along with the Psalmist, you delight in God's Word living the blessed life (Psalm 1).
Paul Bawden is married and served in the pastoral ministry for 45 years, retiring in 2011. He graduated from the University of Wisconsin-Madison with a B.A. in Speech and attended Dallas Theological Seminary, receiving a Master of Theology. He has taken counseling courses at Trinity Evangelical Seminary in Deerfield, Illinois. Paul is a lifetime member of the Evangelical Free Church of America, as well as being a member of Interim Pastor Ministries (IPM), which serves churches during their time of transition in searching for a new pastor. He writes for Union Gospel Press, as well as being a volunteer writer for GotQuestions.org. Paul likes to write, read, bike, and work in the yard. The Bawdens have had the privilege to travel to Mexico and Romania on mission trips and visited various countries in Europe.
Leave a Comment
You must be logged in to post a comment.