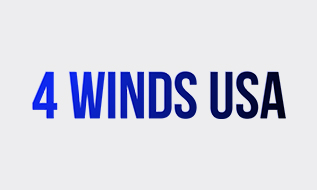 The Domain Of The Unsaved After Death
By Merrill Olson
In recent months the world has experienced a number of deaths of well-known people. They have ranged from actors to politicians to singers and others from different walks of life. Except for people like Fidel Castro, most of the deceased are treated as though they have gone to heaven. Even television personalities speak of them as being in a better place. But, is it true for all that their eternal domain is one of blessed bliss?
The answer to this question, according to God's Word, is "No!" Sadly, the same response stands for our own loved ones who have died without Christ. This may be hard to take, but it is biblically true! With God, there are no eternal options (John 14:6).
Therefore, to understand the death of an unbeliever, we must begin with the Old Testament. One of the most important words in speaking of the afterlife is the Hebrew word "sheol." It occurs sixty-five times in the Old Testament. The confusing problem is that some translators translate it as "hell," "grave," or "pit."
Now, depending on the context, it can be translated as "grave." However, to let the Hebrew word stand by itself, the inspired writers of the Old Testament did not mean that a deceased person just went to the "grave." Instead, they also experienced a conscious afterlife. This included one of either bliss or torment. Thus, the word "sheol" speaks unmistakably to the realm of departed spirits. For example: "For You will not leave my soul in Sheol, Nor will You allow Your Holy One to see corruption" (Ps. 16:10). Jacob said, "For I will go down into Sheol to my son in mourning" (Gen. 37:35).
In the New Testament, the Greek equivalent is "Hades." Peter quotes Psalm 16:10 in Acts 2:27. But instead of using "Sheol," he used the word "Hades": "Because You will not leave my soul in Hades, Nor will You allow Your Holy One to see corruption."
Even greater clarity is given in the Lord's use of the word "Hades." In His account of the Rich Man and Lazarus, He spoke of a place with two compartments, one of Abraham's bosom and the other with torment (Luke 16:19-31). This realm is "Hades" (v. 23). It is not "hell," "Geenna," as some have translated. The word "Hades" is used four times in the Gospels, and this is only by Jesus (Matt. 11:23; 16:18; Luke 10:15; 16:23).
The Lord's teaching (not a parable because parables have no names) gives insight into the death of believers and unbelievers before Christ's resurrection. Both of them went to this domain of departed spirits. The believers entered what Jesus called "Abraham's bosom" (v. 23), a place of comfort as with Lazarus. Unbelievers entered the place of torment, as the Rich Man, with a "great gulf fixed" between (v. 26).
When Jesus died and rose again, He took all of the believers out of "Abraham's bosom" and took them to heaven. Since then, His redeemed at death enter heaven where He is (2 Cor. 5:8). The unsaved, still enter "Hades" at death. There they experience suffering (vv. 25-31) until the Great White Throne Judgment (Rev. 20:13). After that, they are cast into "Hell" (v. 15). Remember, it is horrific beyond imagination to die without Jesus!
Leave a Comment
You must be logged in to post a comment.