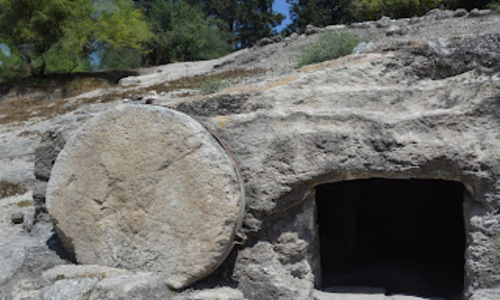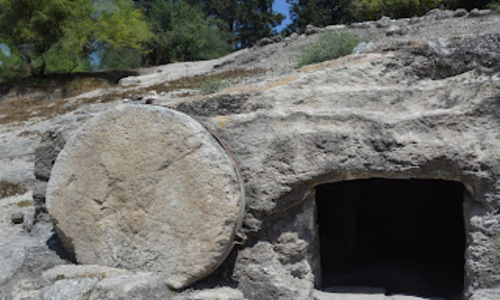 By Paul Bawden

The recent barbaric shooting at the Christian School in Nashville, the devastating tornados in the USA, plus the ongoing war in Ukraine and the unrest in the world, certainly tell us that life is fragile.
These different happenings cause me to ask, actually, all of should be asking, "Is there anything that lasts in life?"
Such has been debated for centuries, and ideas abound still today. Regardless, the greatest issue in life, the greatest challenge, really, the greatest enemy each of us faces is death. We don't like to think about our own demise, but it will eventually happen. In spite of the advances in medicine, death will come knocking at life's door and enter overtaking one's life at will.
I realize such is not encouraging, and we may not think about death often. But unless we realize death has the last word in our lives, we won't take time to consider the reality that there is something available to each of us that does last in life.
And what's that? It's called eternal life – life that never dies and can conquer death. Where is such found? Jesus said that whoever believes in Him has eternal life (John 3:16). C.S. Lewis, once an atheist who became a believer in and follower of Jesus Christ, said that Jesus was either a liar, a lunatic, or He was telling the truth.
Jesus proved He was the source of eternal life because He conquered the grave bodily on what is called Easter Sunday and appeared to His disciples and others. Sure, one can deny this reality like the famed atheist Richard Dawkins does by saying science disproves religion. The bodily resurrection of Christ can't be disproved or approved by science for the eyewitnesses give us sufficient and accurate proof of the bodily resurrection of Jesus Christ. To deny their eyewitness accounts is to deny reliable and accurate history, and to deny Christ's bodily resurrection in no way does away with Its truthfulness.
The bottom line is this – without the bodily resurrection of Jesus Christ – there is no hope beyond the grave for the individual, and our world is on a collision course. Now Jesus Christ is giving each of us the opportunity to respond to Him with faith, depend upon His inner power to live a life like His of self – sacrifice and unconditional love, while being confident in Him that He will carry out His purposeful plan of judgment and hope for the world.
The bodily resurrection of Christ, then, is the epicenter of life! Without His bodily resurrection, we can only eat, drink, and be merry with no hope for today or tomorrow. Such doesn't have to be so for anyone. For believing in Christ as your personal Savior, you can celebrate Easter with great joy, and give thanks to your risen Savior for giving you His victorious eternal life, with lasting purpose now in all you do, and the guarantee of being in eternity with Him forever after this life. Happy resurrection day!

Paul Bawden is married and served in the full-time pastoral ministry for 45 years, retiring in 2011, after which he and his wife served in four interims, three in Wisconsin and one in Iowa. He graduated from the University of Wisconsin-Madison with a B.A. in Speech and attended Dallas Theological Seminary, receiving a Master of Theology. He has taken counseling courses at Trinity Evangelical Seminary in Deerfield, Illinois. Paul is a lifetime member of the Evangelical Free Church of America, as well as being a member of Interim Pastor Ministries (IPM), which serves churches during their time of transition in searching for a new pastor. He is also a volunteer writer for GotQuestions.org. Paul likes to write, read, and work in the yard. The Bawdens have had the privilege to travel to Mexico and Romania on mission trips and visited various countries in Europe. They have three daughters and five grandchildren.

BAWDEN ARCHIVES
Leave a Comment
You must be logged in to post a comment.