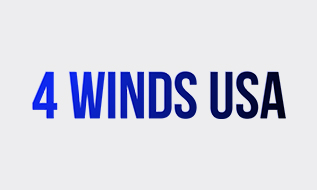 By Paul Bawden
As I look out the window in our great room, our flowers in our rock garden are beginning to push up through the sod. The other day I noticed a couple of robins looking for food, while our lawn begins to turn green. There is no doubt that spring is in the air – the newness of life – resurrection is taking place. Spring is always a wonderful time of year.
At the same time, we know that eventually spring will turn to summer, to fall, and then to winter. It's the same in the life cycle. We are born, spring. We mature, summer. We grow older, fall, and eventually there is winter, where we pass from this life.
Is there an answer to this life cycle? May I suggest to you that is what Easter is all about. I know we have the Easter bunny and the egg hunts for the children, along with the freshness and joy of spring, while many may get together with family, or attend the yearly Easter service at a church. But is that all there is to Easter?
To some that may be the case. But the individual who searches out what Easter entails, that person discovers Easter is the reality that death has been conquered. In fact, reliable eyewitnesses report to us that it happened, for the person who died, appeared to them in His resurrected body. Only one individual in all of history has done that, and He conquered the grave bodily for the world, for death affects everyone.
I'm referring to Jesus Christ, the God-man, who died on the cross to pay the penalty to God the Father for our breaking His law, was buried, and rose bodily from the grave. Now forgiveness of sin and eternal life are available to anyone who will respond in faith to Jesus Christ, accepting Him as one's personal Savior (John 3:16).
The eternal life Christ has won for us is actually His resurrection life. It's the kind of life that doesn't grow old, but remains new, as the individual grows old, meaning it's not affected by the cycles of life. It's the kind of life that provides the believer the privilege to live with eternal meaning on planet earth, to know that what he or she does here is not just for time but it counts for eternity. It's the kind of life that guarantees that when one's body dies, one's spirit or personality goes to be with the Lord. When the Lord returns, the believer's body will be resurrected and joined with one's personality that was with the Lord. All believers in Christ will live with the Lord in eternity forever.
Spring is in the air. But don't miss the eternal spring – the resurrection life in Jesus Christ. It's not a fairy tale or a nice story. Resurrection life in Christ is real like He is, for He is resurrection life (John 14:6). Don't miss what the Lord has for you. If Jesus is your personal Savior, your eternal spring, celebrate Easter with joy. He is risen. He is risen indeed!!
Paul Bawden is married and served in the pastoral ministry for 45 years, retiring in 2011. He graduated from the University of Wisconsin-Madison with a B.A. in Speech and attended Dallas Theological Seminary, receiving a Master of Theology. He has taken counseling courses at Trinity Evangelical Seminary in Deerfield, Illinois. Paul is a lifetime member of the Evangelical Free Church of America, as well as being a member of Interim Pastor Ministries (IPM), which serves churches during their time of transition in searching for a new pastor. He writes for Union Gospel Press, as well as being a volunteer writer for GotQuestions.org. Paul likes to write, read, bike, and work in the yard. The Bawdens have had the privilege to travel to Mexico and Romania on mission trips and visited various countries in Europe.
Leave a Comment
You must be logged in to post a comment.