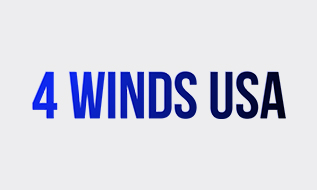 By Paul Bawden
February is the month of love.
As we observe all the hatred in our world and the divisiveness brought about through political rhetoric and uprisings, love seems to have lost its meaning.
But what is love? Is it some fuzzy feeling? Is it showing some kind of affection to or care of someone. Is it some kind of an emotional sensation? Is love fulfilling one's sexual desires?
To find out what love is, we need to find the true source of love. Let's start with man. Could he be the true source for love? Obviously not, for even though he shows some kind of love, he also displays selfishness, jealousy, hatred, even committing murder. Obviously, man can't be the true source of love. Since man's understanding is limited to himself, he is stuck in life's box, as I call it, with his love that is plagued by that which is really sin.
Such is a meaningless and a hopeless way to live. Unless, unless there is an eternal source for love outside of man's life box. Hear these words, "God is love" (I John 4:8). What God is that? The biblical God who is eternal (Psalm 90;2). The biblical God, then, can only be the true source of love. He is also light or holy (I John 1:5), meaning that the biblical God's love is holy, that is pure without selfishness, jealousy, hatred, gossip, or any of the negative characteristics that man displays.
The amazing aspect of the biblical God's love is that He doesn't keep His love to Himself. Rather, He breaks through our life box, and expresses His eternal love ultimately to each of us. How so? That's what Christ's dying on the old rugged cross, His burial, and bodily resurrection are all about (I John 4:9-10). Through His death and bodily resurrection, Jesus paid for our sin, not loving as we should, which is the breaking of His law, and He won for each of us His forgiveness and His eternal life of love. Now the believer in Christ possesses His new dimension for loving like Him, for the very love of Christ resides in the believer (Rom. 5:5). Is Christ your Savior? Read Romans 10:9-13 in the Bible.
Activated in the believer, by his relying on the indwelling Holy Spirit's strength, Christ's love is radical stuff – for His love is patient, kind, not jealous, doesn't brag, is not arrogant, doesn't act unbecomingly (inappropriately), doesn't seek its own, is not provoked, doesn't take into account a wrong suffered, won't rejoice in unrighteousness, but will rejoice in the truth, bears all things, hopes all things, endures all things. Love never fails (I Cor. 13:4-8a).
There is no doubt that Christ's radical love is also a supernatural love. Why so? Christ's love is a pure love and a committed love that comes directly from Him. In relationships, Christ's love values the life of the unborn child, while treating each person with dignity and honor, respecting one's property, and asking forgiveness if needed. It means that premarital relationships are not love but are lust and sin needing God's forgiveness. It means the love of Christ establishes that true marriage is between a man and woman (Eph. 5:22-33), where they are committed to each other for life. In the family, the husband and the wife are a team where the husband is the servant leader and the children obey their parents (Eph. 6:1-4). Indeed! Christ's love is needed in every area of our society, in individuals, in the family, in our communities, in our government, yes, in the world — for Christ's love is the greatest!! (I Cor. 13:13).
Leave a Comment
You must be logged in to post a comment.