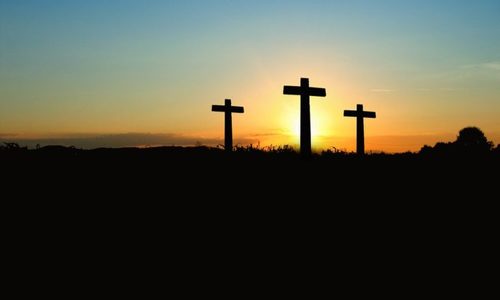 The Greatest Week In History!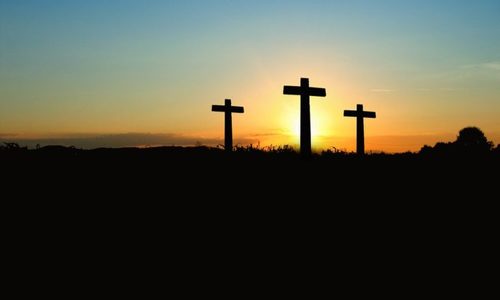 By Paul Bawden
It's that time on the yearly calendar when we stop and consider the greatest week in history – Passion Week.
Passion Week had its beginning on what is called Palm Sunday, with Jesus Christ fulfilling prophecy by riding into Jerusalem on a donkey presenting Himself to Israel as their King. The crowd accompanying Him cried out with exuberant exclamation, "Hosanna! Blessed is He who comes in the name of the Lord; Blessed is the coming kingdom of our father David; Hosanna in the highest!" (Mark 11:9-11). The people thought that Jesus would be their deliverer from Roman oppression.
On Thursday of Passion Week at the Passover meal, Jesus established Himself as the new and eternal Passover by taking the bread and the grape juice in the cup, and teaching that those elements would represent Him in His upcoming death, burial, and bodily resurrection, through which He would win eternal redemption for the world.
But on Friday of Passion Week, the people, who honored Jesus as their Deliverer, had changed their exuberant celebration to malicious condemnation, and cried out, "Crucify Him! Crucify Him!" The Lord was delivered to be crucified, and was flogged with a leather strap embedded with a bone or metal thongs. He was spit upon, ridiculed, a crown of thorns was placed on his head, and was hung on a cruel cross, the most awful way to die, with nails driven into his hands and feet. Amazingly, in the midst of His indescribable suffering, Jesus asked His heavenly Father to forgive His accusers. He died. A sword pierced His side, blood and water flowed, and He was buried in a tomb. On the first day of the week, Easter Sunday, Christ rose bodily from the grave.
Some today think that what happened during Passion Week has no significance whatsoever. It's just a nice story with no reality. Some may admit that Jesus died but did not rise from the grave bodily. Others try to say that there is some kind of a spirit of resurrection that brings a newness of life on Easter Sunday. Still, others believe that all the events of Passion Week actually happened in time. Who is right?
The reality of Passion Week resides in the eyewitnesses. The Gospel writers were not reporting fairy tails. They reported accurately what they saw. But the bottom line in Passion Week is this: Did Jesus Christ actually rise from the grave bodily? Taking the eyewitnesses at their word, Jesus did rise from the grave bodily. That means what He said and did while on planet earth have eternal ramifications. For Christ, on the cross, was giving His very life-blood for all of us to pay the penalty for our breaking God's law, which is death. He was buried, and conquered the grave bodily, winning for us His forgiveness and eternal life, which we all desperately need.
A person, then, has a choice to make. One can reject Jesus Christ, and even be neutral about Him, which is really rejecting Him. OR a person can become a believer in Jesus Christ, have his life supernaturally changed from pride and selfishness to humility and selflessness to do God's will in His power here, with the guarantee of heaven after this life. An individual can't be on the fence about Jesus Christ. You are either against Him or for Him. I trust you are a believer in Jesus Christ, and you are enjoying serving Him in His power (Colossians 3:23). Knowing Christ as your personal Savior, you know as well that Passion Week is the greatest week in history!
Paul Bawden is married and served in the pastoral ministry for 45 years, retiring in 2011. He graduated from the University of Wisconsin-Madison with a B.A. in Speech and attended Dallas Theological Seminary, receiving a Master of Theology. He has taken counseling courses at Trinity Evangelical Seminary in Deerfield, Illinois. Paul is a lifetime member of the Evangelical Free Church of America, as well as being a member of Interim Pastor Ministries (IPM), which serves churches during their time of transition in searching for a new pastor. He writes for Union Gospel Press, as well as being a volunteer writer for GotQuestions.org. Paul likes to write, read, bike, and work in the yard. The Bawdens have had the privilege to travel to Mexico and Romania on mission trips and visited various countries in Europe.
Leave a Comment
You must be logged in to post a comment.