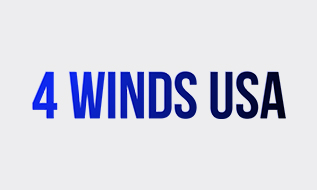 The Marriage and Supper of the Lamb
By Merrill Olson
Many people today are illiterate as to Bible prophecy. An interesting study is to look at the opinions of many people regarding this important but neglected area that has to do with 27 percent of the whole Bible. One pastor said that he did not preach on Bible prophecy because "prophecy distracts people from the present." Someone responded, "Then there is certainly a lot of distraction in the Scriptures."
It is estimated that 28.5 percent of the Old Testament is prophetic and the New Testament is 21.5 percent. From Genesis to Revelation, there are over one thousand predictive prophecies. Of the 31,124 verses in the Bible, 8,352 refer to prophetic issues. In Scripture, there are 66 books; and 62 of them contain predictive information.
In regard to Christ, there are approximately 333 biblical prophecies pertaining to His First and Second Coming. In relation to these two advents, one-third deal with His first and two-thirds relate to His second. In reference to His First Coming, there were none left undone. Therefore, if prophetic Scripture was accomplish literally to the minute detail in His first advent so it will be when He comes again.
Previously, articles were written on two events: the Rapture and the Judgment Seat of Christ, the Bema. These are the next two in God's prophetic calendar in connection with His redeemed church (only born again believers). There is a third one before the Lord's Second Coming and it is the "Marriage of the Lamb" (Rev. 19:7) that also takes place in heaven. While the Great Tribulation and the rule of the Antichrist is taking place on this earth, heaven is experiencing events all its own. The last one before He returns will be the "Marriage Supper of the Lamb" (Rev. 19:9).
In Revelation 19:7-8 the "wife" (bride) is the redeemed church and is "arrayed in fine linen, clean and bright, for the fine linen is the righteous acts of the saints" (v. 8). These are works flowing out of righteousness, believers who are now intrinsically righteous.
The Lord Jesus, by His death upon the Cross, has made it possible for believers to be sanctified and cleansed so "that He might present it to Himself a glorious church, not having spot or wrinkle or any such thing, but that it should be holy and without blemish" (Ephesians 5:27). Therefore, this is their position before Him. They are saved by His cleansing work, and together they are His "wife," His bride.
Then the angel that had been speaking with the apostle John said to him (v. 9), "Write: 'Blessed are those who are called to the marriage supper of the Lamb!'" These guests are the Old Testament saints and all others in heaven than the redeemed church.
As the bride of Christ, the church will have a special relationship with Jesus. This will be alongside Him as He comes in His Second Coming (Rev. 19:14) and as He reigns in His eternal Kingdom, first for 1000 years on Earth, and then throughout eternity in the New Jerusalem (Rev. 21:2-27). God's Word assures us of this (Rev. 19:9b). In a world headed for God's wrath, judgment and an everlasting hell, look up true believers!
Leave a Comment
You must be logged in to post a comment.