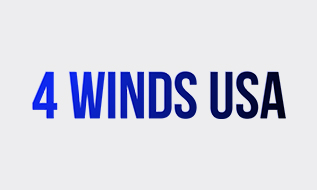 By Paul Bawden
As we watch the happenings in our world, we can only ask, "Will evil ever end?"
Even for ourselves, we can ask, "Will we ever be able to stop making choices between good and evil?"
To make those statements for some means that one is out of touch with reality. What do you mean that there is evil in our world, or that we have to make choices between good and evil? After all we are all good people and we just make some mistakes at times, and some make greater mistakes.
Of course, that is one way to look at what is happening in our world and what we do as individuals at different times. It is a very hopeless way, for there is no solution to what is really happening in our world and in our lives.
But when we move from a humanistic viewpoint to a biblical viewpoint, we discover an entirely different and life-changing solution in the midst of hopelessness.
The Bible tells us that we are in a spiritual battle between the forces of the evil one and the forces of the biblical God (Ephesians 6:10ff). It also tells us that our minds are spiritually blinded (II Corinthians 4:6), so that we can't do that which pleases the biblical God. In fact the Bible tells us that all of us have sinned, missed God's mark of holiness (Romans 3:23).
The Bible, then, tells us why there is evil in the world where people want to control and even kill others. The Bible also tells us why we say words that depreciate others, why we covet, why we have feelings of hatred and anger, and why there is immorality in different lives. Our spiritual lives are filled with unrighteousness and sin. In fact, Christ pointed that out very clearly (Mark 7:21-23).
But the Bible doesn't just tell us why there is evil in the world and why we do things that are wrong, the Bible also gives us the solution to that problem.
That solution is found in Jesus Christ. In His death for us on the cross, He paid the penalty for our sin, the breaking of God's law, which is death. Then He was buried, and rose again bodily the third day. What for? To provide for us His forgiveness and eternal life through faith in Him. The believer in Jesus Christ, then, receives a new kind of life, actually Christ's resurrection life, along with God's power, the indwelling Holy Spirit, to experience and show His love, joy, peace, patience, kindness, goodness, faithfulness, gentleness, and self control (Galatians 5:22-23). The text adds, "against such there is no law."
Did you get that? If everyone in the world knew Jesus Christ personally, and depended on the Holy Spirit's indwelling power, there would be no need for law enforcement. Of course, such could never be now for not everyone knows Christ personally, and sometimes believers in Christ don't act like Christ as well. But in the Lord's new heaven and earth, eternity, there will be no need for law enforcement, for Christlikeness will be evident in every believer's life. That will be a grand and glorious day!
In the meantime, back on planet earth, the challenge for the believer is to say "No" to sin and "Yes" to righteousness, as he or she submits one's life to the Lord in order to live in His victory. For, as there is a battle going on in the world between the forces of the biblical God and the forces of the evil one, the believer is in a battle personally to resist the evil one and to obey the Lord so that His life is evident in the believer's daily life. The Scripture encourages each believer to "Be strong in the Lord, and the power of His might" (Ephesians 6:10). Eventually, Christ will return and put down all evil and establish His 1000 year reign of peace on this earth. After which, He will create a new heaven and earth for all believers of all ages to live with Him forever. The ongoing battle against evil will be over. Righteousness and peace will never end!
Paul Bawden is married and served in the pastoral ministry for 45 years, retiring in 2011. He graduated from the University of Wisconsin-Madison with a B.A. in Speech and attended Dallas Theological Seminary, receiving a Master of Theology. He has taken counseling courses at Trinity Evangelical Seminary in Deerfield, Illinois. Paul is a lifetime member of the Evangelical Free Church of America, as well as being a member of Interim Pastor Ministries (IPM), which serves churches during their time of transition in searching for a new pastor. He writes for Union Gospel Press, as well as being a volunteer writer for GotQuestions.org. Paul likes to write, read, bike, and work in the yard. The Bawdens have had the privilege to travel to Mexico and Romania on mission trips and visited various countries in Europe.
Leave a Comment
You must be logged in to post a comment.