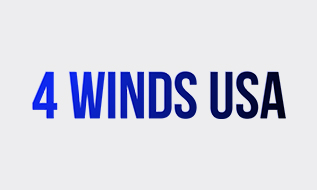 By Paul Bawden
Trent and Smalley in their book, "The Blessing," tell of Mean Mike.
His name was really Mike, but his parents started calling him mean Mike as a toddler because he had a terrific grip. If anyone would try to take something away from him, he would snarl and hold on for dear life. This nickname, mean Mike, became a humorous way to picture his bulldog tenacity in holding unto something. But his nickname, mean Mike, became more than a nickname. It became a way of life.
When he became older, he became a bully at home and school. Everyone at home still called him mean and he lived up to his name. His name, mean Mike, may have given him the edge in football as he was a very good linebacker. It wrecked, though, his personal relationships. He was always too tough to get too close to anyone. Sad, to say, Mean Mike eventually ended up on the state prison in Arizona.
Our words are powerful. The proverb says that life and death are in the power of the tongue (18:21).
Words like this are said, "What's the matter with you, can't you ever be happy" instead of saying, "Have I done something to hurt you."
"What have I said this time? Are you ever sensitive?" Rather than saying, "I see I've upset you. I think I've said something that hurt. I'm sorry.
"I'll dress the way I want to, You wouldn't know when things match and when they don't anyhow." Rather than saying, "You know, I haven't paid as much attention as I could to dressing neatly. Thanks for calling to my attention the mismatch between my shirt and tie."
"I'm always putting gas in your car. Once in a while I'd like to use some of it." Instead of saying, "As you say, it was careless of me to overlook putting gas in the car."
How do we use our words? Do we speak words of blessing and encouragement, or words that tear down, deceive, and curse? If you are in a family relationship, do your words offer encouragement to build up the self-esteem of your mate or your children? Our children need to learn to speak words that build up as well. How about in our employment, do we use words of encouragement rather than negative comments?
Jesus taught that we would be judged some day by our words (Matthew 12:36). Why? Our words reveal our true character. On the other side of the coin, Jesus said that the words that He spoke were spirit and life, and whoever believed in Him would not perish but have eternal life.
Jesus, then, set the example of what words of blessing and encouragement were all about. But more than that, He offers to us the words of eternal life. How so? Through His death and bodily resurrection, He has won for us His forgiveness and life everlasting. It is up to you and me to accept His word about Himself and His work for us on Calvary and the open tomb.
Have you made that decision for Christ? Read Romans 10:9-13. If Jesus Christ is your personal Savior, in His power, speak His words of blessing and encouragement to others.
Paul Bawden is married and served in the pastoral ministry for 45 years, retiring in 2011. He graduated from the University of Wisconsin-Madison with a B.A. in Speech and attended Dallas Theological Seminary, receiving a Master of Theology. He has taken counseling courses at Trinity Evangelical Seminary in Deerfield, Illinois. Paul is a lifetime member of the Evangelical Free Church of America, as well as being a member of Interim Pastor Ministries (IPM), which serves churches during their time of transition in searching for a new pastor. He writes for Union Gospel Press, as well as being a volunteer writer for GotQuestions.org. Paul likes to write, read, bike, and work in the yard. The Bawdens have had the privilege to travel to Mexico and Romania on mission trips and visited various countries in Europe.
Leave a Comment
You must be logged in to post a comment.