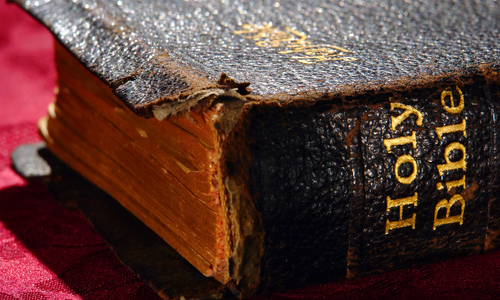 The present condition of the church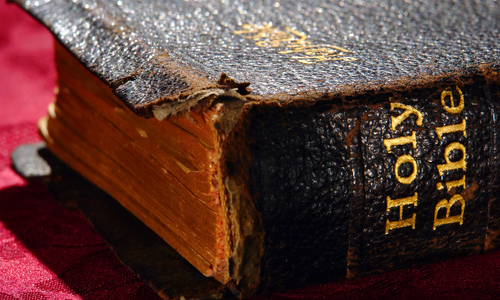 By Merrill Olson

As a pastor, my heart is concerned about the condition of the church in America today. Yet, I am reminded of the instruction the apostle Paul gave to Timothy in his preaching and teaching. He calls this young preacher to excellence but informs him of the opposition that he will eventually face because of his faithfulness to God's Word (2 Timothy 4:1-5). Paul writes, ""For the time will come when they will not endure sound doctrine" (vs. 3).
Now "Kairos" does not refer to chronological time. Instead, it has to do with an era or period of time. It is the same word used in the previous chapter that speaks of "perilous [dangerous or grievous] times will come" (3:1). This has to do with the "last days" that is also mentioned in that verse. The "last days" began with the earthly ministry of Jesus. Therefore, we are still living in this messianic time between the first and second coming of the Lord Jesus. This can rightly be called "the last days." This time has so far covered over two thousand years. As it reaches its end, these "last days" become more and more perilous. Is this what is happening today as many people have departed from feeling any accountability to God by their actions (2 Timothy 3:1-5)?
But as Paul calls Timothy to excellence in his preaching and teaching, he prophesies about the end times, saying, "For the time will come when they will not endure sound doctrine, but according to their own desires, because they have itching ears, they will heap up for themselves teachers; and they will turn their ears aways from the truth, and be turned aside to fables [myths]" (2 Timothy 4:3-4). Therefore, as people deliberately reject God's truth, they become vulnerable to Satan's fables, his myths.
Tragically and honestly, there are many pastors and church leaders today who are more interested in "tickling the ears" of their listeners than they are in sharing the truths of the Word of God, the Scriptures. They want to teach the love of God, the love of Christ, without any righteousness and judgment that are both biblically essential! Instead of being faithful to Jesus, they want to please people with "itching ears." As their ministry grows numerically, they have the false notion that it is blessed of God. Tragically, they are controlled by their flesh or the enemy Satan. They neglect to heed what Paul said to Timothy, "Preach the word! Be ready in season, and out of season. Convince, rebuke, exhort, with all longsuffering and teaching" (2 Timothy 4:3).
Therefore, many churches today are over flowing with people who want to hear "myths," various teachings on the importance of self, accepting Jesus without any mention of sin and judgment, positive thinking, no mention of sins the Bible calls immoral, prosperity gospel, and other fables. Someday, they will hear the words of Jesus, "I never knew you; depart from Me, you who practice lawlessness!" (Matthew 7:23).
Fortunately, there are churches, pastors, and leaders that are seeking to be true to what the Lord has called them to be and do. They are firm and unmovable in this! They cling to the "rock of our salvation" (Psalm 95:1). The Lord Jesus Christ is lifted up and glorified. If you are not attending this type of church, find one that is!

Merrill Olson served as a senior pastor for thirty-four years. He received a B.S. from Minnesota State University-Mankato, an M. Div. from Bethel Theological Seminary, and a D. Min. from Columbia Evangelical Seminary. He is currently involved as an interim pastor along with a teaching and writing ministry. His emphasis is on apologetics and training believers to defend their faith in Christ from God's Word. He is well versed in Bible prophecy as it pertains to end times. He is a gifted speaker with the conviction that only by the Word of God can people experience inward transformation by the Holy Spirit. He and his wife, Jan, reside in Minnesota and have two daughters and four delightful grandchildren.
Leave a Comment
You must be logged in to post a comment.