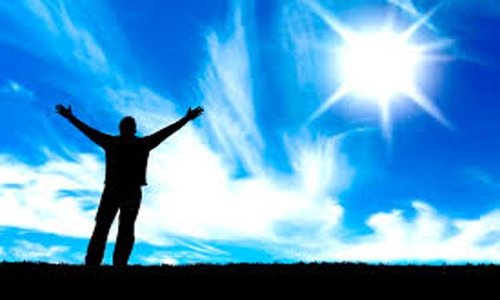 The rapture debate of John 14:1-3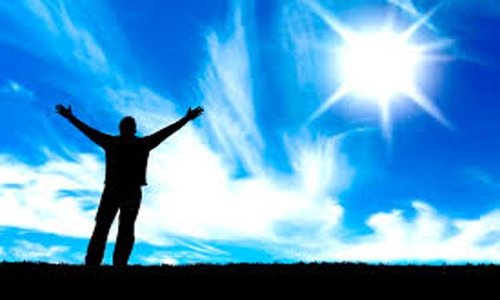 By Merrill Olson
Jesus said that "I will come again and receive you to Myself" (v. 3). Many have taken these words as a promise of the rapture of the church. However, there are others who disagree with this understanding.
For those who adhere to a pre-tribulation eschatology, these words are a precious assurance from the Lord for His redeemed church. Yet, it includes everything He spoke of in the three verses. Even more, they connect to 1 Corinthians 15:51-54 and I Thessalonians 4:13-18 that describes in detail how it will take place. What is interesting about the truth in 1 Thessalonians is that Paul stated that he received it from the Lord (v. 15). Therefore, his teaching on the Rapture was not his own speculation but a direct revelation revealed to him by the Lord Jesus Himself.
Now, I have heard critics say, "Well, you don't find the word 'rapture' in the Bible." My answer is that "You do not find the word 'Trinity' in the Bible either, but it is the very truth of all Scripture." However, the word "rapture" comes from "caught up" (v. 17). The Greek is "Harpazo" that refers to a strong, irresistible act. Therefore, it is very Biblical!
Regarding John 14:1-3, those who disagree with a rapture understanding have different viewpoints regarding Jesus' words "I will come again." Here are some: The Lord's coming in the last judgment, His coming on the Day of Pentecost in the Holy Spirit when believers were brought into the body of Christ, His coming for a believer at the time of salvation, His coming in a post-tribulation rapture, and His coming for believers at the time of death to take them home to heaven. These are only a few but they do not fit into the context of what Jesus stresses in the three verses but merely lead to confusion.
Jesus said, "In my Father's house." "House" is a term for heaven. Heaven is a place where God dwells and where Jesus sits at the right hand of the Father. Now, He did speak of the temple in 2:16, as "My Father's house." But, in 14:2 He said, "In my Father's house are many mansions." The Greek word means "an abode" "dwelling places." Therefore, we must not think of huge luxurious mansions. Yet, the word "many" means that there will be plenty of room for everyone of God's redeemed. The dimension of the New Jerusalem is a perfect example (Rev. 21:16).
The Lord also promised His disciples that He was going away "to prepare a place" for them (v. 2; Acts 1:9-11). It would be in this "place" that they would be united with Him in His heavenly glory along with all whom the Father has given Him (John 17:24). This is His desire and someday it will be completely fulfilled.
Jesus further promised, "I will come again and receive you to Myself; that where I am, you may be also" (John 14:3). In essence, this can only speak of the rapture of the church (1 Cor. 15:51-54; 1 Thess. 4:13-18; Rev. 3:10). What is interesting is that there is no reference to judgment in this passage that will take place in the Second Coming. Neither is there any mention of angels gathering the elect (Matt. 24:30-31). Everything connected with the Second Coming is absence. Take Jesus at His word!
Merrill Olson served as a senior pastor for thirty-four years. He received a B.S. from Minnesota State University-Mankato, an M. Div. from Bethel Theological Seminary, and a D. Min. from Columbia Evangelical Seminary. He is currently involved as an interim pastor along with a teaching and writing ministry. His emphasis is on apologetics and training believers to defend their faith in Christ from God's Word. He is well versed in Bible prophecy as it pertains to end times. He is a gifted speaker with the conviction that only by the Word of God can people experience inward transformation by the Holy Spirit. He has been married to his wife, Jan, for many years and resides in Minnesota.
Leave a Comment
You must be logged in to post a comment.