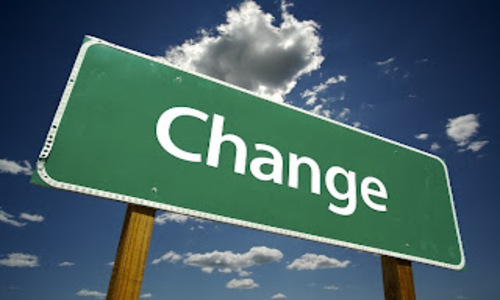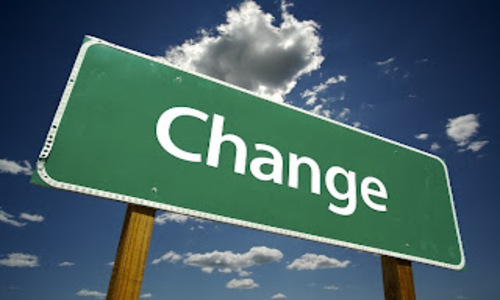 By Paul Bawden

Life is full of transitions.
Minor ones we can handle on a daily basis. Major ones are like our downsizing to a 55 plus community after living 20 years at one location are more challenging. A child going off to the first day of college is certainly a major transition for the family involved. Then, when a life change comes in some sickness or accident, the transition that will take place may be very difficult, but hopefully the transition will be one of healing and encouragement.
At the same time, transitions can be bad or good. Bad transitions can be when that which is true is changed to not being true, or when one is being intimidated to believe something that one doesn't believe, such as evil being good.
Now when we watch what is happening in the USA, it becomes quickly apparent that there are bad transitions taking place – as we are conditioned to believe that there is no longer male and female, or that marriage is not between a man and a woman, or as a person told me recently virginity is obsolete. Even the present administration wants us to make a transition in our thinking that everything is fine with the economy when the figures show something entirely different. Bad transitions are not morally healthy for the USA. In fact, bad transitions can become lethal for the country.
Good transitions are those where we see our children grow to adulthood and go on to become what they sense they would like to do in life. Good transitions are when we see good triumphing over evil so lives and the society can be peaceful and productive. Good transitions are always forward looking, even though there may be a setback at times, for a good transition enriches the life of the individual, the family, and the society in which one lives.
But there is coming a transition that is the ultimate transition. What is that? It's a transition that involves the return of Jesus Christ.
Jesus Christ is a real live person, actually the God-man, who came into the world, lived on planet earth, showed us how God the Father would act in time, went to the cross to pay our penalty for breaking God's law, was buried, conquered the grave bodily, and ascended into His heavenly home. He said that He would return for those who believed in Him (John 14:1-6).
Despite the unbelievers and scoffers, Christ's words are true. He could return anytime. There is nothing in time that needs to happen. His coming is imminent (I Corinthians 15:51-57). Are you ready to go with Him when He returns? To be ready, you need to make that decision to accept Christ as your personal Savior (Romans 10:9-13).
Those who know Jesus Christ personally, and have died physically, their personalities are with Christ. They will come with Christ when He returns, and their bodies will be resurrected joined with their personalities to be with Christ forever. The believers alive at His return will be given new bodies in their personalities with all sin removed. All living believers will go to be with Christ forever as well (I Thessalonians 4:13-18) – a place where there is no sin, pain, sickness, tears, or death (Revelation 21:1-4).

Talk about a transition – from death to life, from planet earth to heaven forever. No greater transition than that. I trust you will be one who experiences the ultimate transition! It can happen any time!! Having that hope should cause the believer to live a holy life for Him (I John 3:1-3).

Paul Bawden is married and served in the full-time pastoral ministry for 45 years, retiring in 2011, after which he and his wife served in four interims, three in Wisconsin and one in Iowa. He graduated from the University of Wisconsin-Madison with a B.A. in Speech and attended Dallas Theological Seminary, receiving a Master of Theology. He has taken counseling courses at Trinity Evangelical Seminary in Deerfield, Illinois. Paul is a lifetime member of the Evangelical Free Church of America, as well as being a member of Interim Pastor Ministries (IPM), which serves churches during their time of transition in searching for a new pastor. He is also a volunteer writer for GotQuestions.org. Paul likes to write, read, and work in the yard. The Bawdens have had the privilege to travel to Mexico and Romania on mission trips and visited various countries in Europe. They have three daughters and five grandchildren.
Leave a Comment
You must be logged in to post a comment.