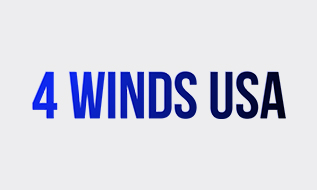 The World's Problems Involve The New Birth
By Merrill Olson
The majority of people in this world have no clue about the importance of Jesus' declaration: "Do not marvel that I said to you, 'You must be born again'" (John 3:7). These words, spoken by the eternal Son of God, are not an option but a requirement for entering "the kingdom of God" (John 3:3). Without being spiritually "born again," there is no hope of eternal life or of ever entering heaven.
For the person who wants to be the captain of his or her own soul, these words are devastating. They seem far-fetched and deluded. However, they are spoken by the Creator (John 1:3; Col. 1:16), by God Himself, the Lord Jesus Christ. What He says is true for He is "the way, the truth, and the life" (John 14:6). What He speaks is eternally tight and unchanging. He declared that "Heaven and earth will pass away, but My words will by no means pass away" (Matt. 24:35). Therefore, when He said, "You must be born again," this is exactly what He meant. There are no alternatives!
Whenever someone dies without professing Christ, it is troubling to hear people say, even from believers, "God is the Judge." It is like saying, "The person may be in heaven because God is the final Judge." That type of reasoning is unbiblical because God has already made His judgment. If the deceased had never experienced the new birth, Jesus' words have settled the matter as far as the person's soul.
If people could get to heaven without being born again, then we better not witness to them or send missionaries to foreign lands proclaiming the Gospel. In this way, they can remain in their sins without heeding the truth and still go to heaven. However, that is biblically untrue. People need to hear the truth of the Cross, become convicted of their sins, and reach out to Jesus, through the grace of God, for cleansing and for the gift of salvation (Rom. 10:9-13; Eph. 2:8-9). Without doing so, they remain in their sins and are under condemnation (John 3:18). They are void of redemption in Christ (Eph. 1:7).
What is important to note in all of this is that this is the core of the world's problems. The majority of the people in this world are not born again. They are walking the "broad way" to hell (Matt. 7:13-14). Their hearts have not been changed by the Holy Spirit. They remain in their sins (John 8:24) like the religious leaders that confronted Jesus. People remain spiritually unregenerate and are motivated by their sinful hearts (Mark 7:20-23).
What do sinful hearts do? Their actions and attitudes are against God. No matter what realm is described, sinful hearts are manifested. Whether it be the political life, the wickedness of ISIS, destructive protests, peoples' greed, dishonesty, jealousy, murders, robberies, drunkenness, lying, etc., it is a heart issue. The Bible says that "out of the [heart] spring the issues of life" (Prov. 4:23). God's Word depicts "the heart" as "deceitful above all things, and desperately wicked; who can know it" (Isaiah 17:9).
This is why the world's problems involve the new birth. Without it, humanity goes on its destructive ways to hell. Even good people need to be born again (Rom. 3:23). Only God can change the human heart. Has Jesus changed yours?
Leave a Comment
You must be logged in to post a comment.