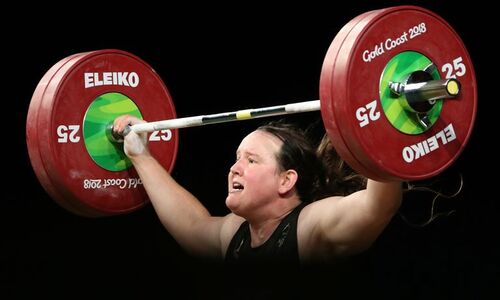 NEWS RELEASE: World Athletics (track and field) doesn't eliminate transgenders
MADISON, Wisc., January 23, 2023 /4 WINDS USA/ — World Athletics (track and field) plans to allow transgenders to compete. Testosterone levels would be capped at 2.5 nanomoles per liter, half of the current level of 5 nanomoles. Also, athletes would have to stay at this level for two years instead of one.
Soccer is reviewing their policy. Swimming has already banned transgenders by saying they have to start transitioning at an early age to compete. Track and field plans to finalize their plan in June.
In 2003, 4 WINDS USA President Steve McConkey started fighting against the International Olympic Committee's transgender policies. He was the only one who stood against this publicly. 4 WINDS USA is a worldwide sports ministry.
From there, the transgender movement spread to high schools, the NCAA, NFL, NBA, and MLB. McConkey has fought this agenda every step of the way.
"World Athletics has to take a stronger stand to stop the confusion," states McConkey. "On the average, men have bigger frames, greater heart-lung capacities, and more strength than women. This starts at puberty and cannot be reversed by hormone treatment. World Athletics cannot ride the fence on this as the floodgates could open."
McConkey tried to sue the International Olympic Committee before the 2016 Olympics in Rio. He was concerned that intersex athletes (not transgender) would sweep the women's 800 meters. That is exactly what happened as they had high untested testosterone levels.
After years of standing up, FINA, the International Swimming Federation, voted to ban transgenders from participating in women's swimming.
4 WINDS USA (4 Winds Christian Athletics) is a worldwide sports ministry (4WindsUSA.com). Starting in world-class track and field ministries in 1981, Steve and Liz McConkey have worked through ten Olympics. In 2013, the ministry expanded to all sports. Steve graduated with honors from Western Kentucky University (Master of Public Health), Minnesota State University (BS-Community Health), and Webster High School (WI). They have lived in Bowling Green (Kentucky), Eugene (Oregon), Dallas-Fort Worth (Texas), Minneapolis-St. Paul (Minnesota), and Madison (Wisconsin). In recent years, the ministry has had many worldwide radio interviews and global articles, plus TV interviews.
Leave a Comment
You must be logged in to post a comment.