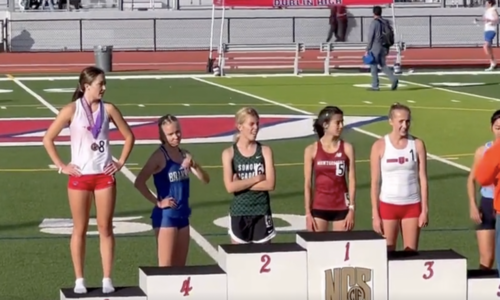 NEWS RELEASE: Transgender cheats his way to the California track and field championships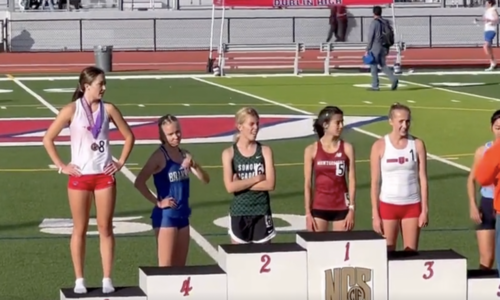 MADISON, Wis., May 23, 2023 /4 Winds Christian Athletics/ — Transgender Athena Ryan took second in a high school 1600 meters race to advance to the California Interscholastic Federation State Track & Field Championships next week after finishing in the top three.
Fourth place finisher Adeline Johnson, a senior at Branson High School, was denied a place at next week's state championship.
In 2003, 4 WINDS USA President Steve McConkey started fighting against the International Olympic Committee's transgender policies. He was the only one who stood against this publicly. 4 WINDS USA is a worldwide sports ministry.
From there, the transgender movement spread to state high schools, the NCAA, NFL, NBA, MLB, and NHL. McConkey has fought this agenda every step of the way.
"At the Olympic level, track and field and swimming have banned transgenders," states McConkey. "At the high school and university levels, transgenders are still allowed to cheat as men posing as women. The only way to stop this is when school district residents rise up and say enough. This week, the Biden administration said they would stop school lunches if a school prevents transgender athletes from competing. The country is moving away from God. Citizens cannot be complacent."
McConkey tried to sue the International Olympic Committee before the 2016 Olympics in Rio. He was concerned that intersex athletes (not transgender) would sweep the women's 800 meters. That is exactly what happened as they had high untested testosterone levels.
After years of standing up, World Aquatics (swimming) and World Athletics (track and field) voted to ban transgenders from participating at the international level.
Leave a Comment
You must be logged in to post a comment.