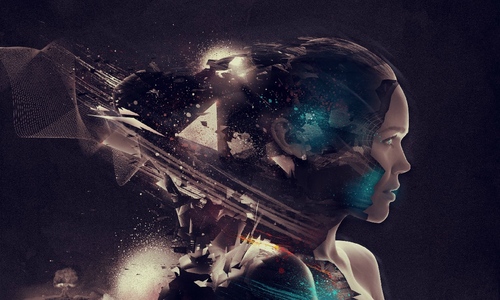 Transhumanism or incarnation?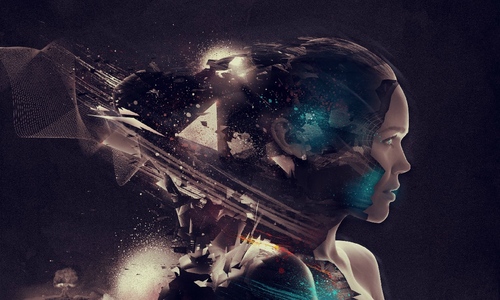 By Paul Bawden

This question is very relevant as we come into the Christmas season. Why?
**Transhumanism, according to Rana and Samples, is a broadly defined intellectual and cultural movement that seeks to transform the present human condition through the use of science and technology. It plans to elevate humans to an exponentially greater step in evolutionary development called the "post human" state—a utopia of our own making.
Mark O'Connell, a proponent of transhumanism describes his philosophy. It is their belief (transhumanism) that we can and should eradicate aging as a cause of death; that we can and should use technology to augment our bodies and our minds; that we can and should merge with machines, remaking ourselves, finally in the image of our own higher ideals.
This means that there has to be the radical enhancement of one's body, blending the body with technologies, and leaving the body behind, getting rid of the old limited body and entering a realm never before experienced. According to William Sims Bainbridge, a sociologist, it will be a "cyberimmortality" experiencing a spiritual eternity that goes on long after one's body has decayed, through the process of uploading digital records of one's thoughts and feelings into perpetual storage systems.
Where are transhumanists heading in their thinking? They want to transcend the human. Noah Harai, a best selling historian and author, makes the claim that death is a "technical problem" that can be overcome as humans graduate from homo sapiens to homo deus through technological skills. In other words, humans can become gods (**The above Info taken from article by Dr. Douglas Groothuis – Transhumanism).
Is such thinking of humanism a possibility? Can man, through his technological expertise, bring himself to be a god? Well, he may try, but it will never happen. Why? Man in his humanity exists in his limited reason. He is certainly brilliant and has accomplished many things, but to think that he can use technology to conquer death is wishful thinking. The minute one is born, a person will eventually die. As has been said, "Two things are certain in life, death and taxes." Man can only live in life's box with no way out – He is born, matures, grows old, and eventually dies.
That's why without Christmas, there is no hope for humanity – which means all of us. For Christmas is the incarnation of Jesus Christ – the grand miracle as C.S. Lewis called it. The eternal Son of God, who came from eternity, took upon Himself sinless humanity in time – that's why He was called Immanuel – God with us. He came into the world as a babe, grew to adulthood, showed us how God, the Father, would act in time, and what He would do for humanity. Christ's ultimate mission was to provide forgiveness of sin and eternal life for humanity. That He did through His death, burial, bodily resurrection, and ascension.
Jesus Christ broke through time's box and opened up for the believer in Him the privilege to have eternal meaning in living life with and for Him here, while having the eternal hope of living with Him after this life for eternity. Man can't defeat death. Only the God-man, Jesus Christ, has defeated death and opened up for all who trust Him as personal Savior eternal life, which begins for the believer in time guaranteeing him heaven after this life. In addition, when Christ returns, believers will receive new bodies like His resurrected glorified body – without sin – living with Him forever (Philippians 3:20-21).
Man's technological humanism leads down a dead-end street. The God-man's salvation, through His incarnation, brings eternal life to the believer now and leads into His eternal presence. Don't miss the Savior. If you know Him personally, give thanks to your Heavenly Father this Christmas for His gift of eternal life He has given to you in Jesus Christ. Celebrate Christmas with JOY!

Paul Bawden is married and served in the pastoral ministry for 45 years, retiring in 2011. He graduated from the University of Wisconsin-Madison with a B.A. in Speech and attended Dallas Theological Seminary, receiving a Master of Theology. He has taken counseling courses at Trinity Evangelical Seminary in Deerfield, Illinois. Paul is a lifetime member of the Evangelical Free Church of America, as well as being a member of Interim Pastor Ministries (IPM), which serves churches during their time of transition in searching for a new pastor. He writes for Union Gospel Press, as well as being a volunteer writer for GotQuestions.org. Paul likes to write, read, bike, and work in the yard. The Bawdens have had the privilege to travel to Mexico and Romania on mission trips and visited various countries in Europe.
Leave a Comment
You must be logged in to post a comment.