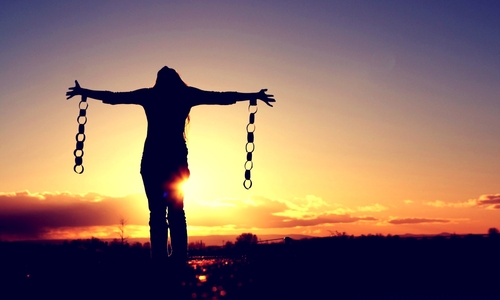 What do we really desire in 2021?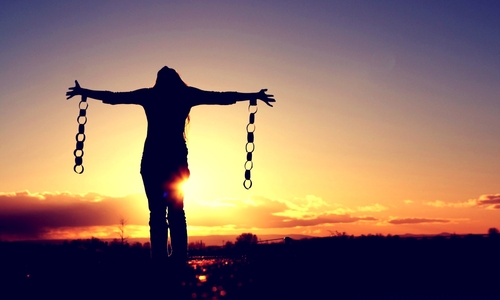 By Paul Bawden

The year 2020 has been called the annus horribilis – "the horrible year." Certainly, it has been a horrible year world-wide. Even though we look forward to 2021, hoping for new beginnings, we know this pandemic will take time to come to an end, even with the vaccine.
At the same time, as we begin 2021, what do we really desire for our lives? I believe the Declaration of Independence says it for all of us with these words that we are created equal and are endowed by our Creator with certain unalienable rights namely, life, liberty, and the pursuit of happiness. Note what the Declaration tells us that we desire.
Peace – where do we see that in this Document? Notice again the word, equal. All of us, regardless of our backgrounds and color of our skin, are created equal, which means that all of us have infinite value, created in the biblical God's image. Believing and practicing that reality we can accept and respect one another, racism begins to disappear in our culture – peace and equality among relationships will prevail.
When we don't respect and accept each other, while rejecting our Creator, we have the destructive and lethal uprisings of 2020, along with lawlessness and lies promoted in our culture. Only a revival of each of us accepting each other, will peace be brought to our relationships in 2021, displaying unity in our diversity.
Life – in 2021, certainly, we desire life – the opportunity to live healthy lives, hopefully the vaccine will help bring that about this year, although physical and other challenges will continue to exist. Then we want to enter into accomplishing that for which we feel led to do – whether individually, in our families, in our work, and again in our relationships with one another.
Liberty – without a doubt, we desire liberty in 2021 – not the liberty to break laws that are for our good and protection, such as happened in the mob storming the U.S. Capitol, causing destruction of property and disruption of government activity, but the liberty to pursue our dreams, and to hone our skills as individuals, owning property, if possible, while not hindered by government regulations that stifle individual liberty.
Pursuit of happiness – finally, in 2021, all of us desire to pursue happiness. That suggests in our lives we desire to be fulfilled, to have a sense of accomplishment for our individual lives, for our families, and in our places of employment, and to touch others who may have different needs, knowing it's more blessed to give than to receive.
Peace, life, liberty, and the pursuit of happiness are what we desire in 2021. In fact, each of these realities can be summarized in one word, freedom, for individual freedom gives each of us the opportunity to pursue peace, life, liberty, and happiness.
But where is that freedom found? If in us, it's freedom that is clouded with our selfishness, yes, our breaking of God's laws – called sin – freedom that's here today and gone tomorrow. That's why we need to hear the words of the God-man, "If the Son sets you free, you will be really free (John 8:36).
What Jesus is talking about in this text is that sin in one's life causes a person to be a slave to sin – missing His peace, life, liberty, and happiness. Through faith in Christ, based on His redemption for us, He provides the believer His forgiveness and His eternal life, which gives him the freedom to obey God, and to experience and display His peace, life, liberty, and happiness here, with the hope of some day being with his Lord forever.
This is not a tale told by an idiot. Rather believing in Christ and living in Christ's freedom, the believer's desires will be met, while his life will be demonstrating in the midst of a culture of darkness, the true light that brings eternal godly change to any country and to the world. Be among that number in 2021!

Paul Bawden is married and served in the pastoral ministry for 45 years, retiring in 2011. He graduated from the University of Wisconsin-Madison with a B.A. in Speech and attended Dallas Theological Seminary, receiving a Master of Theology. He has taken counseling courses at Trinity Evangelical Seminary in Deerfield, Illinois. Paul is a lifetime member of the Evangelical Free Church of America, as well as being a member of Interim Pastor Ministries (IPM), which serves churches during their time of transition in searching for a new pastor. He writes for Union Gospel Press, as well as being a volunteer writer for GotQuestions.org. Paul likes to write, read, bike, and work in the yard. The Bawdens have had the privilege to travel to Mexico and Romania on mission trips and visited various countries in Europe.
Leave a Comment
You must be logged in to post a comment.