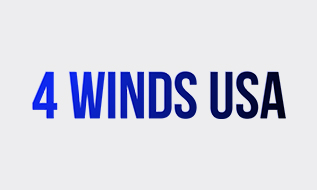 By Paul Bawden
Famous words of Pilate to Jesus, after Jesus had said to Pilate, "Everyone who is of the truth hears My voice" (John 18:37-38).
What does the word, truth, aletheia, mean? It is the state of not being hidden; the state of being evident. It also means factuality or reality.
Pilate, then, was questioning not just the meaning of truth, but also he was questioning Jesus' claim of being the truth, for Jesus said that everyone who is of the truth hears My voice.
As we observe the happenings in our world today, without making a hasty generalization, it appears that the question Pilate asked of Jesus is no longer relevant. What has happened is that there is no longer any pursuit of what truth is, and we are living in the days of the Judges in the Old Testament, where everyone did what was right in his own eyes (Judges 17:6; 21:25).
This is seen in state institutions of higher learning, where a certain dogma is presented without any discussion of what truth is. It is happening in the news media where some are more interested in promoting their bias rather than telling what the truth is, the actual facts of the situation. It is seen in the government where some are promoting ideas that tear down a country. In regard to morality, there is no longer any standard, as the individual makes up his mind as to what he wants his lifestyle to be.
In spite of this lack in our society of pursing what is truth, we need to ask Pilate's question again, "What is truth?" In the definition of truth given above, truth is that which is factual, that which is real. This means for truth to have any validity, it must be that which is completely verifiable. It must not be fake but real, having taken place in time. As we live in time's box, as I call it, the only ones who can speak truth and verify truth are humans, like you and me. The challenge is that you and I do not always speak the truth. We can change the truth to something it is not, which is lying, or we can outright lie.
Since we are people who can lie, it becomes quickly obvious that we can't be relied upon to be people of truth. This means we need somebody outside of time's box who can be depended upon all the time to be truthful, really the personification of truth.
The only one I know who fills this description is Jesus Christ who spoke to Pilate, "Everyone who is of the truth hears my voice." That is why Jesus Christ also said, "I am the Way, the Truth, and the Life, no one comes to the Father but through me" (John 14:6). Through His incarnation, Jesus Christ broke into the time box we live in, and through His death, burial, and bodily resurrection for us, He won for us His forgiveness and eternal life, which we desperately need. In so doing, He demonstrated conclusively that He is the embodiment of Truth and His words are Truth. He cannot and will not lie (John 8:44-45).
One can deny who Jesus Christ is and what He has done for each person. But that in no way destroys who He is and that He is the Truth. For the believer in Him, He provides true direction and guidance for human behavior that is pure and God honoring (Matthew 5-7; John 15:1-17; Acts 1:8). As well, He provides the believer hope beyond the grave (John 14:1-6). It is time to discover that true Truth is found in none other than Jesus Christ, the Savior, the king of Kings and lord of Lords!
Paul Bawden is married and served in the pastoral ministry for 45 years, retiring in 2011. He graduated from the University of Wisconsin-Madison with a B.A. in Speech and attended Dallas Theological Seminary, receiving a Master of Theology. He has taken counseling courses at Trinity Evangelical Seminary in Deerfield, Illinois. Paul is a lifetime member of the Evangelical Free Church of America, as well as being a member of Interim Pastor Ministries (IPM), which serves churches during their time of transition in searching for a new pastor. He writes for Union Gospel Press, as well as being a volunteer writer for GotQuestions.org. Paul likes to write, read, bike, and work in the yard. The Bawdens have had the privilege to travel to Mexico and Romania on mission trips and visited various countries in Europe.
Leave a Comment
You must be logged in to post a comment.