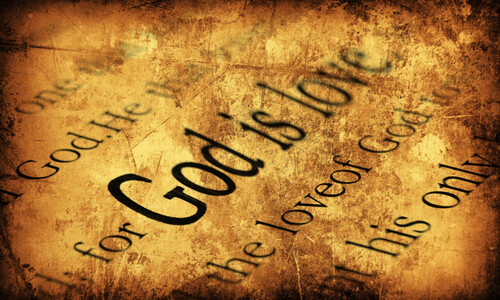 What the world needs now!!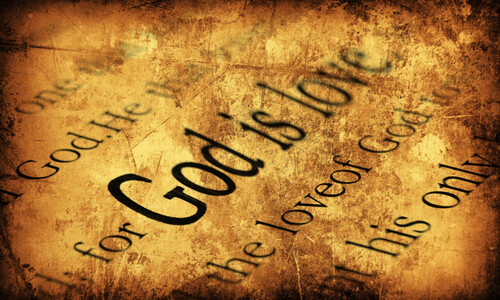 by Paul Bawden

These lyrics come from a 1965 popular song written by Hal David with music composed by Burt Bacharach. The lyrics continue, "It's the only thing that there's just too little of; what the world needs now is love, sweet love; No, not just for some, but for everyone."
How true! Times have not changed since these lyrics were written. May I suggest such lyrics are needed now more than ever. We only have to look at what's happening in the United States and other places in our world to know that love is lacking. For, instead of love, there is hatred, jealousy, greed, murder, intimidation, name calling, not acceptance of each other, breakup of the family, immorality, the lack of respect for and honor of life, along with war.
The list could go on, but even if we take a moment to look into our lives personally, and if we are honest with ourselves, we know our lives lack showing love at times. So, during this month of February, which is the month of love, and Valentine's Day on the 14th, what better time to spend a few minutes talking about love.
Thinking about the word, love, is there a true source for love? Certainly, we as individuals can show love, but admittedly, not perfectly. Our old selfish nature clouds our love. True love, then, must come from outside of ourselves. That's why the Bible reminds us that the biblical God is love (I John 4:8). Then the text goes on to say, "In this is love, not that we loved God, but that He loved us and sent His Son to be the propitiation (satisfaction) for our sins" (I John 4:10).
I realize that in the public arena, many won't accept these words. Regardless, if we want to see the lasting source of love, in addition to finding what true love is all about, we must come to the biblical God giving His Son, the Lord Jesus Christ, to be made sin for us, who knew no sin, to pay our penalty for breaking His law, which is death, was buried, and conquered the grave bodily to provide us His forgiveness and eternal life.
It's called Calvary love – the greatest demonstration of love in human history, where Christ pleased not Himself, but while we were sinners, He loved us eternally, sacrificially, unconditionally, with forgiveness, laying down His life for us. No greater love than that!!
Calvary love is eternal, supernatural, life-changing love. When the believer accepts Christ as Savior, His love is poured into his life (Romans 5:5), so now the follower of Christ can love like Him relying on His inner power. Christ's love is patient, kind, not jealous, doesn't brag, is not arrogant or rude, doesn't demand its own way, is not irritable, keeps no record of wrongs, doesn't rejoice in unrighteousness, but rejoices with the truth. Christ's love never gives up, never loses faith, is always hopeful, and endures through every experience (I Corinthians 13:4-8a).
What would happen in our personal lives in the USA, and in other people's lives in other countries of the world, if Christ's kind of love was demonstrated through faith in Him to one another? The news wouldn't know what to do as the love of Christ would be changing the world into His character.
I trust you know Jesus Christ personally, and you enjoy sharing His love on Valentine's Day, the month of February, and all year through! For, what the world needs now is Christ's love!!

Paul Bawden is married and served in the pastoral ministry for 45 years, retiring in 2011. He graduated from the University of Wisconsin-Madison with a B.A. in Speech and attended Dallas Theological Seminary, receiving a Master of Theology. He has taken counseling courses at Trinity Evangelical Seminary in Deerfield, Illinois. Paul is a lifetime member of the Evangelical Free Church of America, as well as being a member of Interim Pastor Ministries (IPM), which serves churches during their time of transition in searching for a new pastor. He writes for Union Gospel Press, as well as being a volunteer writer for GotQuestions.org. Paul likes to write, read, bike, and work in the yard. The Bawdens have had the privilege to travel to Mexico and Romania on mission trips and visited various countries in Europe.
Leave a Comment
You must be logged in to post a comment.