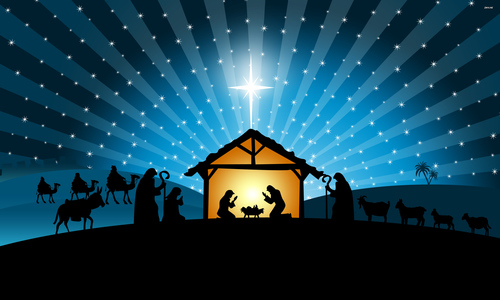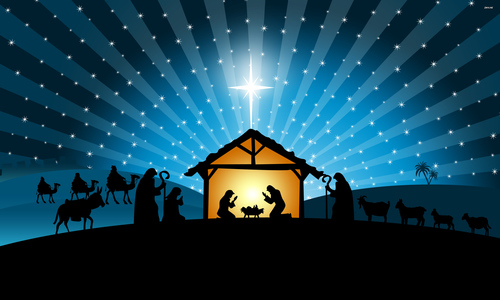 By Paul Bawden
A man by the name of Hyppolytus (A.D 170-236) thought that Jesus was born on December 25. In the year A.D. 336 there was mention on the Philoclian calendar, of Roman practice, of some sort of observance on December 25. Later, John Chrysostom thought the date was December 25, and Cyril of Jerusalem (348-386), having access to the original Roman birth census, which said that Jesus was born on December 25.
Eventually, December 25 became the recognized date for Christ's birth since it coincided with the pagan festival celebrating Saturnalia and the winter solstice. The church offered an alternative to the pagan festivals reinterpreting many of their symbols to be acceptable to the Christian faith and practice.
Even though December 25 became more acceptable as the birth date of Jesus, others have felt that His birth was more in the fall. Those holding to this theory say that the Judean winters were too cold for shepherds to be out in their fields at night watching their sheep. History tells us differently giving evidence that the unblemished lambs for the Temple sacrifice were kept in the fields near Bethlehem during the winter months.
It becomes clear, then, that it is difficult to prove when Jesus was born. In reality the date of his birth really doesn't matter. Although scholars believe Jesus' birth was between 6 B.C and 4 B. C, if the date of Jesus' birth was important for us to know, it would have been mentioned in the Gospel records. (The above info is from GotQuestions.org).
Now I realize that there are those today who are the deniers and the doubters regarding Jesus' birth. Others say that Jesus was a great moral teacher but He wasn't God in the flesh.
Regardless of the different thinking today, the historical record of the Gospel writers can't be intelligently denied. Even the great first century historian, Josephus, wrote about Jesus in his Jewish Antiquities. His words attest to the reality that Jesus was not the figment of the church's imagination but a real figure in history.
The real question at Christmas is not "When was Jesus born?" but, "Has Jesus been born in you?" What do I mean by that? The message of Christmas is that God's eternal Son became incarnate through the miracle of conception in the womb of Mary by God the Holy Spirit. He grew up and as an adult showed us how God the Father would act on planet earth. Jesus' death, burial, and bodily resurrection were for us to provide us His forgiveness and eternal life, which we all desperately need. The person who accepts Jesus as personal Savior, has HIM come to live in his life spiritually (Colossians 1:27).
Tozer writes that Jesus living in believers today will act like He did in Galilee and Judea, for wherever He walks, He acts like Himself. As Jesus was righteous, compassionate, friendly, kind, loving, prayerful, worshipful and sacrificial, He will be the same in the believer who depends on His power. Only Jesus living His live out through believers will individuals, families, and our society change to glorifying God. I trust that you know Jesus personally, and are letting Him live out His life through you. This is the real meaning of Christmas!
Paul Bawden is married and served in the pastoral ministry for 45 years, retiring in 2011. He graduated from the University of Wisconsin-Madison with a B.A. in Speech and attended Dallas Theological Seminary, receiving a Master of Theology. He has taken counseling courses at Trinity Evangelical Seminary in Deerfield, Illinois. Paul is a lifetime member of the Evangelical Free Church of America, as well as being a member of Interim Pastor Ministries (IPM), which serves churches during their time of transition in searching for a new pastor. He writes for Union Gospel Press, as well as being a volunteer writer for GotQuestions.org. Paul likes to write, read, bike, and work in the yard. The Bawdens have had the privilege to travel to Mexico and Romania on mission trips and visited various countries in Europe.
Leave a Comment
You must be logged in to post a comment.