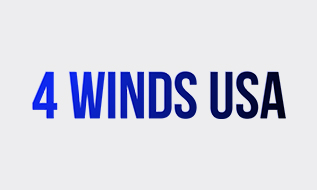 By Paul Bawden
Through Liberty Counsel, I understand that in California there is the Assembly Bill 775 that requires all licensed and unlicensed pregnancy counseling centers to post a message from the government. The message says, "California has public programs that provide immediate free or low-cost access to comprehensive family planning services (including all FDA-approved methods of contraception), prenatal care and abortion for eligible women."
This message means that pro-life crisis pregnancy centers offering resources, counseling, and alternatives to abortion must post this message when they do not believe in abortion. Not posting this message, there is a fine of $500 for the first violation and $1,000 for each additional violation. At the same time, the abortion clinics have no direction to inform their clients that there is a pro-life Crisis Pregnancy Center nearby.
Of course, this is a double standard, and impinges on free speech and the right of conscience, which is protected by the Constitution of the United States. Rightly so, Liberty Counsel is challenging Bill 775. It's amazing how the system works. A law can be made that runs rough shod over those who have rights under the United States Constitution.
In all of this, I ask this question: "Are man's laws the only laws we have?" If so, then those in charge can make laws that promote their ideas regardless of how they may affect one's conscience and personal liberty. This leads to another question: "Are there laws other than man's laws?" That depends on whether or not one believes that there are eternal laws that are embedded in the character of the eternal, personal, and biblical God.
Believing that man is the only one who can make laws, we see laws being made today that undermine one's religious conscience and liberty. On the other hand, believing that there are eternal laws that affect man's decisions and behavior changes the dynamics of a culture directly. Take for example the eternal law of love, for love is the fulfilling of the biblical God's law (Romans. 13:10). Since the biblical God is love (I John 4:8), love doesn't define Him, rather the biblical God defines love. At the same time He is light (I John 1:5), which tells us that the biblical God is holy, transcendent moral purity, without any flaw and without any sin.
Knowing the biblical God is morally pure in His love means that His law of love is pure morally as well as righteous. That's why when His law of love is applied to our conduct, Galatians 5:12 tells us through love to serve one another. Now this is not our love, which is tainted with our selfishness and sin. Rather, it's the biblical God's love (Romans. 5:5), won for the believer in Christ through His death, burial and bodily resurrection, which love is selfless, sacrificial, pure, and righteous, while upholding the infinite value of life and each individual from conception to the grave. If you are a believer in Jesus Christ, is His love displayed through you (I Corinthians 13:4-8a), as you depend on the Holy Spirit's indwelling power? (Galatians 5:16).
If God's law of love had been followed, the situation in California regarding Assembly Bill 775 would not be in existence and some of the other situations in the United States where one's conscience and liberty are being challenged would not occur. Only following God's law of love brings true infinite value to life, gives the individual genuine liberty, and provides the pursuit of lasting happiness, with the guaranteed arrival in God's presence after this life.
Leave a Comment
You must be logged in to post a comment.