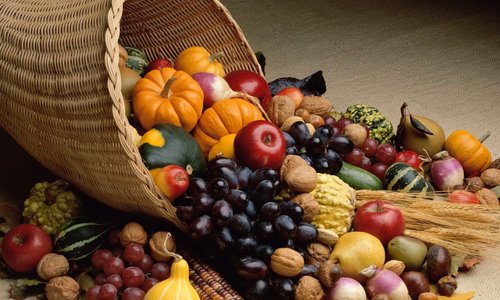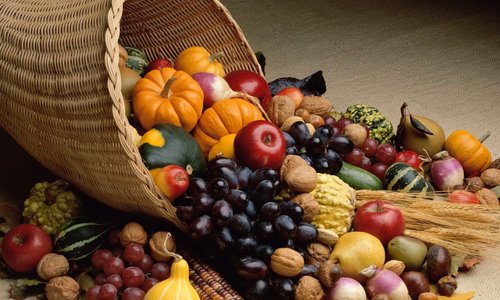 By Paul Bawden
Ray Stedman tells the following incident about H.A. Ironside who was having a meal in a crowded restaurant. Just as Ironside was about ready to eat, a man approached and asked if he could join him. Ironside invited him to have a seat. Then, as was his custom, Ironside bowed his head in prayer. When he opened his eyes, the other man asked, "Do you have a headache?" Ironside replied, "No, I don't." The other man asked, "Well, is there something wrong with your food?" Ironside replied, "No, I was simply thanking God as I always do before I eat."
The man said, "Oh, you're one of those, are you? Well, I want you to know I never give thanks. I earn my money by the sweat of my brow and I don't have to give thanks to anybody when I eat. I just start right in!" Ironside said, "Yes, you're just like my dog. That's what he does too!"
A true story like this should cause us to ask, "Why give thanks?"
In fact, with the barbaric actions of evil individuals killing innocent people in cold blood not just at a concert or on the street, but also in a place of worship, a person can only pause at this Thanksgiving time and be very cynical, and think not only what is the United States coming to, but "Why give thanks?"
But before we become too cynical and think all is lost in the United States, all these atrocious happenings should cause us to stop and consider what we do have at this Thanksgiving time. We should take time to count our blessings – the ability to think and to act, the enjoyment of personal relationships and the love of family and friends, and the many freedoms we enjoy in this country. Even the very air we breathe is a blessing. Certainly, for some life is not easy due to a disability, there may be a fractured relationship, having little of this world's goods, or one is recovering from the senseless and wicked action of a depraved killer, still an individual has the option to be grateful for life itself.
But does our ability to think and act, to love in our relationships, yes, the very life we have originate in us? Some seem to think so today. If that is true, then we live in a self-sufficient box. But who do we thank for what we have and enjoy? Are we just like the guy in the story above who thought that he didn't have to give thanks to anyone. How sad. His trust was in himself. He was here today and would be gone tomorrow. The Bible gives this commentary regarding not giving thanks, that even though they knew God, they did not honor Him as God or give thanks, but worshipped the creature rather than the Creator, which resulted in all kinds of sinful activity (Romans 1:21-32).
When a person, however, realizes that he is not sufficient in and of himself, he should come to the conclusion that there must be a Source greater than he who gives him the life he has and the many blessings he enjoys.
That's why thanks can be given this Thanksgiving even in the midst of tragedy. The biblical God is alive and sovereign. In His love for us, He gives us all things richly to enjoy (I Timothy 6:17). Man is the one responsible for his barbaric killings and other sins. God will judge him for his rebellion and sin. Those who realize that they need a Savior, One to forgive their sin and provide them eternal life, the Savior, Jesus Christ, gives the invitation to believe in Him and follow Him (John 3:16; Luke 9:23-24). What's your response to the Savior? Knowing Him personally, the individual can take time to thank the Lord for His spiritual blessings such as peace, strength, wisdom, comfort, and hope beyond the grave, as well as His many physical/material blessings. This Thanksgiving count all your blessings. Name them one by one and it will surprise you what the Lord has done!
Paul Bawden is married and served in the pastoral ministry for 45 years, retiring in 2011. He graduated from the University of Wisconsin-Madison with a B.A. in Speech and attended Dallas Theological Seminary, receiving a Master of Theology. He has taken counseling courses at Trinity Evangelical Seminary in Deerfield, Illinois. Paul is a lifetime member of the Evangelical Free Church of America, as well as being a member of Interim Pastor Ministries (IPM), which serves churches during their time of transition in searching for a new pastor. He writes for Union Gospel Press, as well as being a volunteer writer for GotQuestions.org. Paul likes to write, read, bike, and work in the yard. The Bawdens have had the privilege to travel to Mexico and Romania on mission trips and visited various countries in Europe.
Leave a Comment
You must be logged in to post a comment.