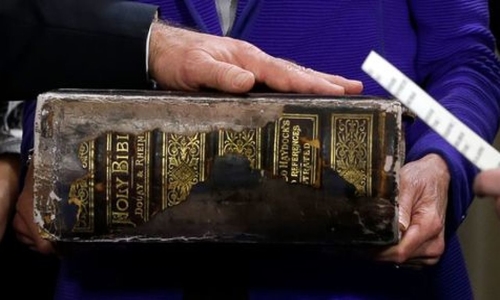 Winners and losers in the USA election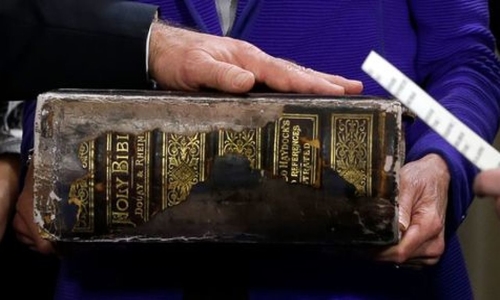 By Paul Bawden

Both parties in the USA election are stating that the 2020 election is one of the most important in the history of America.

Such is true when one considers the two different platforms that are apparent in each of the political parties. One must choose wisely. So, what will be one's attitude when one's candidate wins, and what will be one's attitude when one's candidate loses? Ken Sande offers us some relevant suggestions. He gave 17 suggestions, but I'll use just a few.
How To Win Graciously
If your candidate prevails, this is the time to practice the Golden Rule, that is, to treat others as you would want to be treated if your candidate had lost (Matt. 7:12). In other words….
Be humble. Don't act like this was your personal accomplishment, for it is God who raises up leaders and deposes them (Dan. 2:20-21).
Be sensitive and discerning. Don't celebrate your victory in the presence of those who may be upset and grieving. Quietly rejoice with those who share your views but be silent or subdued when talking with those who differ.
Be compassionate. Rather than simply holding your tongue, ask God to give you genuine empathy and compassion for those who see the election as a personal and national catastrophe.
Be patient. Allow people time to grieve, to lament and to vent their disappointments, anger and fears. Don't try to lecture or debate with them while their emotions are stirred up. Give them time—it may take months—to process those feelings and see what develops during the months ahead.
Bless those who curse you. If others are harsh, unloving or unjust toward you, do not respond in kind. Instead, remember Jesus' command to "love your enemies, do good to those who hate you, bless those who curse you, pray for those who mistreat you" (Luke 6:27-28).
How To Lose Graciously
If your candidate does not prevail, this is also the time to practice the Golden Rule – behave in exactly the way you'd want others to behave if their candidate lost (Matt. 7:12). In other words….
Trust God. Remember that God's thoughts are higher than your thoughts and his ways are higher than your ways (Isa. 55:9). If he raises someone to power who you think is unqualified for the office, trust that God knows what he is doing (Dan. 2:20-21; Prov. 3:5-7). It could be that he intends to discipline us through poor leaders, or he may be planning to bless us in surprising ways through leaders who eventually prove to exceed our expectations.
Choose your attitude. Viktor Frankl, who survived the horrors of Auschwitz but lost his entire family in the concentration camp, has said, "The last of the human freedoms is to choose one's attitude." The attitude of Christ is the key, loving those with whom you disagree (Phil. 2:1-11).
Give your concerns and fears to God. Fear typically reveals itself in one of three ways: control, anger or withdrawal. If you sense any of these tendencies in yourself, take those fears to God in prayer, trusting that he will make good His word: "Fear not, for I am with you; be not dismayed, for I am your God; I will strengthen you, I will help you, I will uphold you with my righteous right hand" (Isa.41:10).
Channel your concerns into constructive action. Our country was founded on the shared vision that all people are created equal and endowed by God with the right to "life, liberty and the pursuit of happiness. Identify the areas that God seems to be calling you to address, and then do all you can to promote needed repentance and improvement (Isa. 1:17; Eccl. 9:10).
Above all else, pray. Pray for the new leaders voted into office that they will look to the Lord for His wisdom and direction. (I Tim. 2:1-2). Pray for the nation that God's righteousness and truth would prevail. Make sure one's faith is grounded in the eternal Christ and His eternal work for us through His death, burial and bodily resurrection (Rom. 10:9-13), remembering He is in control (Eph. 1:11).

Paul Bawden is married and served in the pastoral ministry for 45 years, retiring in 2011. He graduated from the University of Wisconsin-Madison with a B.A. in Speech and attended Dallas Theological Seminary, receiving a Master of Theology. He has taken counseling courses at Trinity Evangelical Seminary in Deerfield, Illinois. Paul is a lifetime member of the Evangelical Free Church of America, as well as being a member of Interim Pastor Ministries (IPM), which serves churches during their time of transition in searching for a new pastor. He writes for Union Gospel Press, as well as being a volunteer writer for GotQuestions.org. Paul likes to write, read, bike, and work in the yard. The Bawdens have had the privilege to travel to Mexico and Romania on mission trips and visited various countries in Europe.
Leave a Comment
You must be logged in to post a comment.