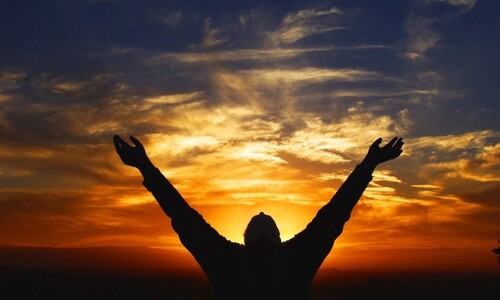 Winning over our mortality in 2023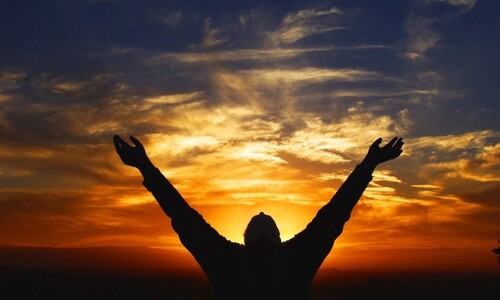 By Paul Bawden

Damar Halim's cardiac arrest on the football field shocked not only his team and his opponent's team, but all the NFL football teams, their owners, all sports fans, and others as well. How great to know that he is making progress even watching his team play from his hospital bed.
In my years of watching football, and perhaps yours, if you are a football fan, have I seen such an outpouring of heartfelt compassion and love for a player and his family. And to top it off, prayers for Damar were offered on the football field by his teammates and staff while he was still on the field. Also, prayers were offered by other players and people around the USA. Even on a sports program, a commentator offered a prayer for Damar.
All of a sudden, the nation was united around a young man possibly facing death. Prayer that was once on the back burner was now front and center, being offered for Damar on the playing field and by the entire NFL along with many others. Interestingly, I heard no word from those who don't believe in prayer and those who would be against praying on the football field.
What's taking place here? Certainly, Damar, a young NFL football player's life was on the line. He needed prayer big time, and the best care he could receive, which he did, and such continues. But may I suggest that Damar's condition caused football players, coaches, owners, all fans, and others, including myself, to realize immediately how precious, valuable, and fragile life is. But not just that life was precious, valuable and fragile, life could be taken from us in an instance. We all faced our mortality.
When such happens in a situation like this and in other circumstances as well, our minds should at least think for a moment about what is after death. Having been a pastor for some 50 years, I have been in many different situations and with many different ages who have departed from this life. Regardless of the circumstance, I am always faced with my mortality.
The good news is that there is victory over our mortality. If there isn't, life has no lasting hope. We are here today and gone tomorrow. That's why the words of Jesus to Martha continue to reverberate down through time, "I am the resurrection and the life; he who believes in Me will live even if he dies, and everyone who lives and believes in Me will never die. Do you believe this?" (John 11:25-26).
Jesus proved those words true by dying on the cross to pay the penalty for our breaking God's law, which is death, was buried, and conquered the grave bodily. Now Jesus' kind of life, eternal life, is available to anyone who will respond in faith to Him, believing that Jesus Christ is one's Savior – the giver of eternal life.
I trust you have made that decision to accept Christ as your personal Savior, for you possess His eternal life – to live with His eternal purpose here in all you think, say, and do, with the promise of living with Him forever after this life and with others gone on before into His presence.
I realize that in the public arena saying there is eternal life through Jesus Christ is not popular. Many ignore, scoff at, or just don't consider it, and sorry to say, continue on in their hopeless ways in 2023. But the believer in Christ can live in 2023 with the reality that death has been conquered for him and eternity with Christ is his final destination. Now he can live for Christ here with enthusiasm, joy, and hope. He knows, as well, that someday his mortality will experience immortality when Christ returns (I Cor. 15:50-58).
Continue to pray for Damar's complete healing, encouragement for his family, and that he will experience the Lord's love, peace, and hope as well. Enjoy the New Year living for your Savior, knowing through faith in Him, you will be victorious over your own mortality! Praise the Lord! Happy New Year!!

Paul Bawden is married and served in the pastoral ministry for 45 years, retiring in 2011. He graduated from the University of Wisconsin-Madison with a B.A. in Speech and attended Dallas Theological Seminary, receiving a Master of Theology. He has taken counseling courses at Trinity Evangelical Seminary in Deerfield, Illinois. Paul is a lifetime member of the Evangelical Free Church of America, as well as being a member of Interim Pastor Ministries (IPM), which serves churches during their time of transition in searching for a new pastor. He writes for Union Gospel Press, as well as being a volunteer writer for GotQuestions.org. Paul likes to write, read, bike, and work in the yard. The Bawdens have had the privilege to travel to Mexico and Romania on mission trips and visited various countries in Europe.
Leave a Comment
You must be logged in to post a comment.