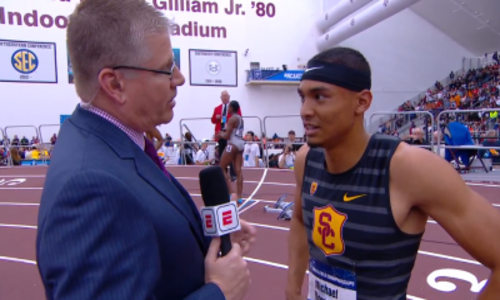 World, collegiate records highlight NCAA indoor track and field championships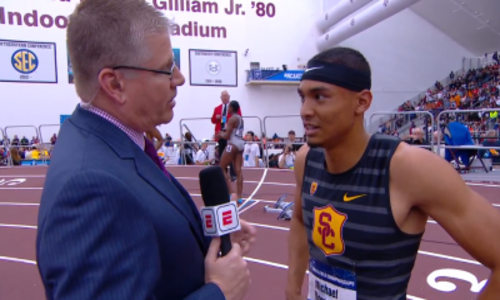 The Georgia women and the Florida men emerged as team champions on Saturday in the NCAA indoor track and field championships in College Station, Texas.
But the team titles nearly took a backseat to a collection scintillating individual performances on a day that delivered world record after collegiate record after world junior record after world record.
Among the highlights:
•USC sophomore Michael Norman streaked to a world record in the men's 400 meters, clocking a blistering 44.52, breaking the 13-year-old record of Kerron Clement (44.57) and claiming his first individual NCAA title.
•Norman wasn't finished. In the final event, USC — with Norman anchoring — lowered the world record in the 4×400 set a week earlier by Poland (3:01.77) in the world championships. USC finished in 3:00.77, followed by Texas A&M (3:01.39) and Florida (3:01.43). All three times were better than the existing WR.
Because USC's Rai Benjamin is from Antigua, the time does can not count as a world record. Texas A&M's quartet was all American, however, so the Aggies would be in line for the record. USA TODAY
Leave a Comment
You must be logged in to post a comment.