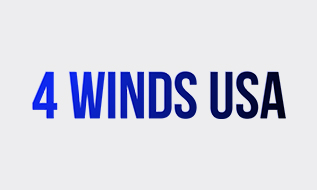 By Paul Bawden
The Olympics in Rio have been exciting to watch. Even though many didn't receive a medal, they were still winners because they did their best on the international stage.
How about you on the journey of life? Do you feel like a winner? Or do you feel that the word, winner, is far from describing what's happening in your life?
However, when a person considers biblical Christianity, one discovers that the believer in Jesus Christ is a winner regardless of what is happening in one's life. For the Bible is clear that the believer in Christ is more than a conqueror through Him (Christ) who loved us (cf. Romans 8:37; II Corinthians 2:14). This means that regardless of the believer's experience and how he feels, God affirms the believer as a winner. Is Christ your personal Savior? (cf. John 3:16).
And the key for the follower of Christ, in the good times and difficulties of life, is to make the choice to believe who he is as God says he is, a winner in Christ. Even when the believer disobeys God, he is still a winner before Him. What he needs to do is confess his sin to the Lord (I John 1:9). In so doing, fellowship is restored with his Lord, and the follower of Christ can keep living as a winner in HIM.
The apostle Paul understood what winning in Christ was all about when he penned, "I can do all things through Him (Christ) who strengthens me" (Philippians 4:13). Paul never saw himself as a loser in Christ. Neither should you if you are a follower of HIM.
Paul's words from II Corinthians 4:8-9 encourage each believer in Christ to grasp that he is always a winner in HIM. I use a translation by William Barclay.
"We are sore pressed at every point, but not hemmed in" – There are all kinds of pressure on us, but we are never in so tight a corner that there is no way out."
"We are persecuted by men but never abandoned by God." One of the most notable things about the martyrs has always been that it was amidst their sorest times that they had their sweetest times with Christ.
"We are at our wit's end but never at our hopes end." There are times when the follower of Christ does not know what is to be done, but even at such a time as that he never doubts that something can be done.
"We are knocked down but not knocked out." The supreme characteristic of a follower of Christ is not that he does not fall, but that every time he falls he rises again. It is not that he is never beaten, but he is never ultimately defeated. He may lose the battle, but he knows that in the end he can never lose the campaign.
Paul knew that by being a disciple of Christ, he was always a winner in the good and bad times. No cross. No crown. Living in the life of Christ, Paul knew he must share the risks of Christ, even if meant dying for Him. Paul knew as well that any suffering in this world would be nothing in comparison to the glory that would be his in the next world (II Corinthians 4:16-18).
If a disciple of Jesus Christ, may you experience His joy in the challenges of life, knowing regardless of what you are going through, relying on His inner power, you are always a winner in Jesus Christ, knowing that after this life, God's presence is your destination. Keep going for the gold!!
Leave a Comment
You must be logged in to post a comment.