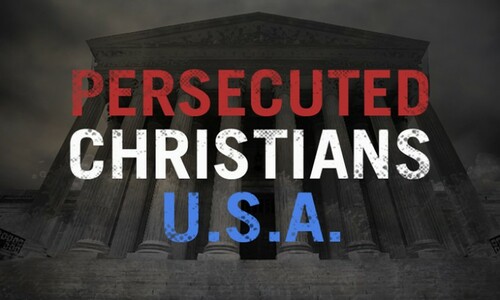 Being at odds brings persecution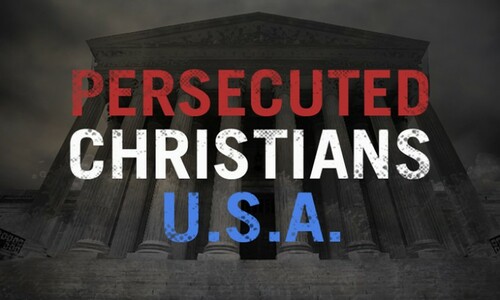 By Merrill Olson

The more believers stand up for biblical truth and become fervent in what they believe, the more they will receive persecution. This is not just in foreign countries but also in the United States of America.
With that in mind, the words of the Apostle hold true: "If you are reproached for the name of Christ, blessed are you, for the Spirit of glory and of God rests upon you. On their part He is blasphemed, but on your part, He is glorified" (1 Peter 4:14) "Beloved, do not think it strange the fiery trial which is to try you, as though some strange thing happened to you. But rejoice to the extent that you partake of Christ's sufferings, that when His glory is revealed, you may also be glad with exceeding joy" (vs. 12-13).
The words "do not think it strange" or "do not be surprised" is informing believers that they can expect the gospel of Jesus Christ to be offensive to many and in turn lead to persecution. And Peter's words "some strange thing happened to you" whereby believers are to understand that sufferings for Christ are not accidental. Instead, they are inevitable because the message of sin, salvation, and judgment offends people. And the words "to try you" has to do with "testing." Mistreatment upon believers will prove the genuineness of their faith. "But He knows the way that I take; When He has tested me, I shall come forth as gold" (Job 23:10).
Now, the apostle Peter was writing shortly before the horrific persecution of Nero that began in 64 AD. Yet, Nero's persecution was a cleaver one because believers In the Roman Empire were already the unjust targets of hatred and slander.
However, the Scriptures are clear that after the Fall Satan has been attacking God's people ever since. And believers in Christ are "strangers and pilgrims on the earth" (Heb. 11:13) while Satan is the god and prince (2 Cor. 4:4). He will, therefore, attack anyone or anything that glorifies God and the Lord Jesus Christ. For this reason, persecution should not be a surprise to followers of Christ, people who are "born again" (John 3:3, 7). Also, no opposition by the enemy would be strange. Jesus, too, explained to His disciples that they should expect persecution and opposition from the world because the world hated Him so the world will hate them (John 15:18-25).
And as for America, this hatred for believers is growing openly. Following Christ and living, pursuing, and teaching biblical values and truth makes them the targets of the world. Aligning with the Lord Jesus and what he taught and stood for brings believers at odds with the present culture. Just as in Peter's Day before the reign of Nero, the persecution is mainly verbal and social. There is mockery, social media bans, and even exclusion from employment in certain areas. Students in public schools are not allowed to mention the Lord Jesus. The Bible is forbidden. Even certain businesses are punished for refusing to participate in events that go against their conscience.
But we must continue to stand firm knowing who we belong to and that the evil world is headed for judgment and hell. We remain steadfast! (1 Cor. 15:58)

Merrill Olson served as a senior pastor for thirty-four years. He received a B.S. from Minnesota State University-Mankato, an M. Div. from Bethel Theological Seminary, and a D. Min. from Columbia Evangelical Seminary. He is currently involved as an interim pastor along with a teaching and writing ministry. His emphasis is on apologetics and training believers to defend their faith in Christ from God's Word. He is well versed in Bible prophecy as it pertains to end times. He is a gifted speaker with the conviction that only by the Word of God can people experience inward transformation by the Holy Spirit. He and his wife, Jan, reside in Minnesota and have two daughters and four delightful grandchildren.
Leave a Comment
You must be logged in to post a comment.