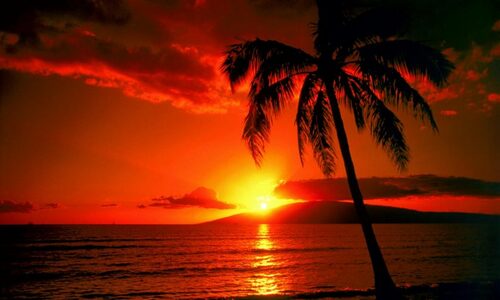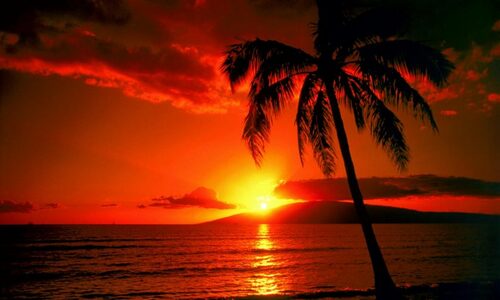 By Paul Bawden

I read an article recently entitled, "This Time of War, I Propose We Give Up God" by Shalom Auslander.
Due to teaching in his younger years, the author gave his view of God in the Old Testament, especially in what happened in Israel's deliverance from Egypt based on the Passover. Admittedly, such is not the easiest section of the Bible to interpret. The teaching he received caused him to reach the conclusion that God was brutal then and is still brutal now with plagues and floods, while linking that to people made in His image carrying out the brutal acts in the present war. His conclusion was, let's pass over God. At the same time this author encouraged reaching out to others who were different, I assume in background and life-style, only to find they have much in common.
Passing over God, means to me that He is not necessary. Yet there was the desire by this author to reach out to humanity and value everyone the same and accept one another, which is certainly needed. Where does that desire come from in humanity? Not through evolution but from the biblical Creator God.
Since an individual is made in the image of the biblical God, a person has a desire to reach out to others whether in need or not in need. Why? That's what the biblical God does to us. Yes, He is holy, and will not tolerate sin. His actions many times in the Old Testament were to judge sinful actions, but His mercy and grace were also very present as He reached out to His people, providing His forgiveness for them through the sacrificial system, especially through the Passover commemoration. Read the summary of God's grace and mercy to His people in Psalm 103.
The culmination of the biblical God reaching out in love to us is found in His Son, the Lord Jesus Christ, the God-man, who is the fulfillment of the Old Testament Passover, and whose bodily resurrection we just celebrated on Easter Sunday (I John 4:9-10).
One atheist, who became a believer in Christ, said that of all religions known to humanity, only through Jesus Christ will you see God reaching toward humanity, providing a way for us to have a relationship with Him. Jesus proves a divine heart of love, meeting our needs, drawing us to Himself. Then he adds that through Jesus' death and bodily resurrection he offers us His forgiveness. This is God in action.
Yet many reject the biblical God's love in Jesus Christ. Why so? Basically, we don't like to be accountable to God. We want to do our own thing. Afterall, the evil in the world, the different disasters, war, lawlessness, human suffering, unfairness in life, and the lack of justice point out that if there is a God He must not care.
Such thinking ignores or rejects the reality that our lives are plagued by sin (Romans 3:23), that which has broken the biblical God's standard of holiness. When we live our lives without God, we see the moral breakdown in our lives, in the USA and the world. We experience the abuse of power, hatred and division in our relationships, lawlessness in cities, injustice in our culture, and war which come from the sinfulness and selfishness of the human heart. The biblical God is not the problem, we are.
This means don't give up God. Rather turn to Him, He is there waiting for you. In fact, He is seeking you. Confess your sin and waywardness to Him, embrace through faith in Christ your acceptance of Him as your Savior. He will give you His eternal life, and give you His power to live for Him in all you think, do, and say, while using you to express His love to others and bring His influence of truth to a world that's desperately needing His guidance. He will never give up on you! He will be for you! You can count on Him for time and eternity! If you know Jesus personally, live for Him. In fact, He promises in His time to return and make everything right. You can count on it!

Paul Bawden is married and served in the pastoral ministry for 45 years, retiring in 2011. He graduated from the University of Wisconsin-Madison with a B.A. in Speech and attended Dallas Theological Seminary, receiving a Master of Theology. He has taken counseling courses at Trinity Evangelical Seminary in Deerfield, Illinois. Paul is a lifetime member of the Evangelical Free Church of America, as well as being a member of Interim Pastor Ministries (IPM), which serves churches during their time of transition in searching for a new pastor. He writes for Union Gospel Press, as well as being a volunteer writer for GotQuestions.org. Paul likes to write, read, bike, and work in the yard. The Bawdens have had the privilege to travel to Mexico and Romania on mission trips and visited various countries in Europe.
Leave a Comment
You must be logged in to post a comment.